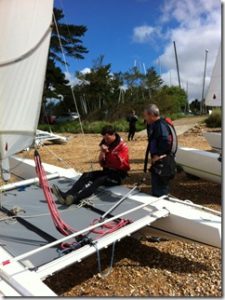 Windsport supported the Netley Sailing Club Dart 18 regatta by holding a "try a catamaran" event and supplying spares and support to the sailors.
Despite the very unpredictable weather conditions …. Tom Phipps and a new UK built Dart 18 took eager participants for a taste of catamaran sailing – it was very successful.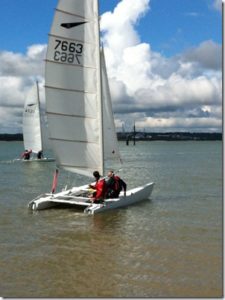 Half hour slots gave the customers a chance to "have a go" and we hope that they will return to Netley Sailing Club and get involved with catamaran sailing. Most of them were please to stay around and watch the very well run and exciting racing with 35 Dart catamarans enjoying some fast and furious sailing, it was quite spectacular.