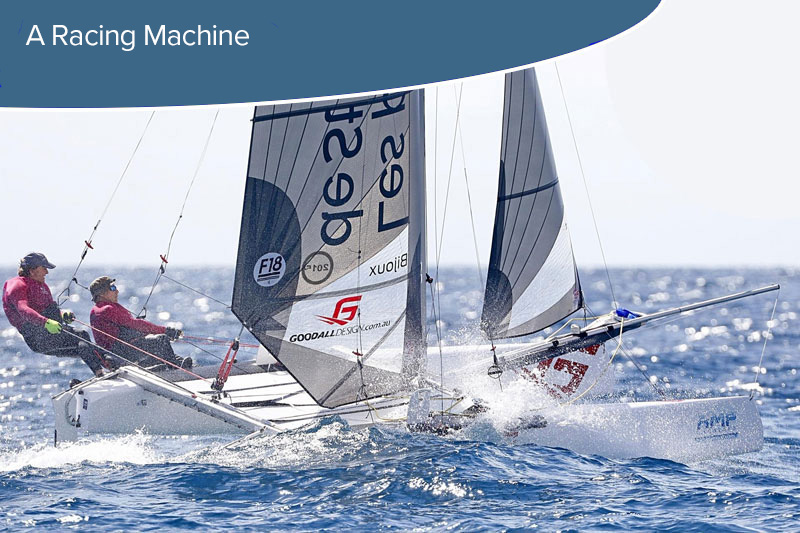 Goodall C2 (F18)
Why is the Goodall design C2 is such a strong contender in F18 sailing fleets – Find out more from Tom Phipps
The C2 is the probably the most respected F18 catamaran on the market with a string of successful racing results year after year. Headed up by Brett Goodall and team the 2020 product incorporates all the successes and knowledge learnt over the 2019 racing season.  The success of the C2 is not magic it is the product of thoughtful detailed work carried out by a team of experience catamaran sailors and manufacture. 
The 2020 C2's hulls are still epoxy hulls with a new daggerboard case position and board design which has proven to perform better especially in combination with the Goodall decksweeper sail maximizing the benefits. Testing has also shown having the boards a little further upfront allows the complete rig to be trimmed a little more forward, which in combination with the new boards, allows you to pinch a little higher in upwind mode
Windsport UK is currently taking new boat orders for delivery at the start of the 2020 racing season.
To get the facts about the 2020 C2 catamaran contact the Windsport high performance catamaran expert Tom Phipps.
If F18 catamaran sailing is your thing, anything less than a Goodall C2 catamaran with Windsport support is a risk just not worth taking.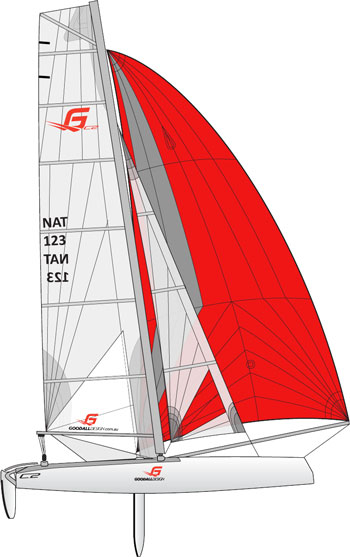 Technical Spec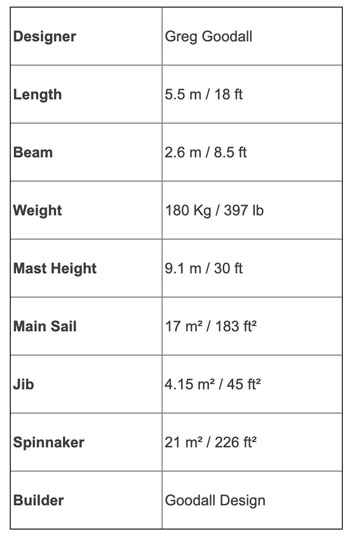 The F18 Racing machine of choice by many leading catamaran sailors.

Comprehensive ergonomically positioned sail control systems.

Highly precise gybing dagger-boards to increase upwind angles and decrease hull drag.
The no excuse racing machine for course racing and long distance events.

• Cutting edge drag reduction mast section and rig.

Winner of numerous F18 international racing event.