Performance catamaran sailor Tom Phipps joins the Windsport team  with a key role in further developing the performance catamaran side of the business having finished his Marine Sports Technology Degree.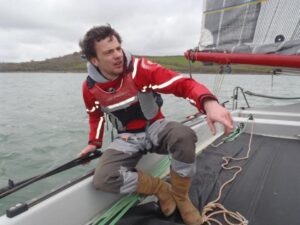 Tom will be providing Windsport technical support at a variety of catamaran class events during the season as well as pursuing his own catamaran racing campaign . Tom is well accustomed to the Windsport service and product delivery having been brought up on it as soon as he could walk and climb into a boat. Having established his own measure of success as a world champion at a number of ISAF youth world championships and catamaran class world events, Tom brings valuable  added skills and knowledge to the Windsport coaching  and technical team.
More good news to follow on this front in the next few months so watch this space!