Vac Testing is just one of the techniques used in the Windsport Falmouth small boat workshop.  We are busy all year round but especially at this time,  when sailors are getting their pre-season work done ready for club and event racing to get underway.
Hull repairs and foil work is always high on the list, but so are fit outs, replacement rigging and even a spot of varnishing.  With dinghy and catamaran insurance damage referrals,  keel boat anti-fouling and mast stepping, along with replacement running rigging etc. the place is a hive of activity.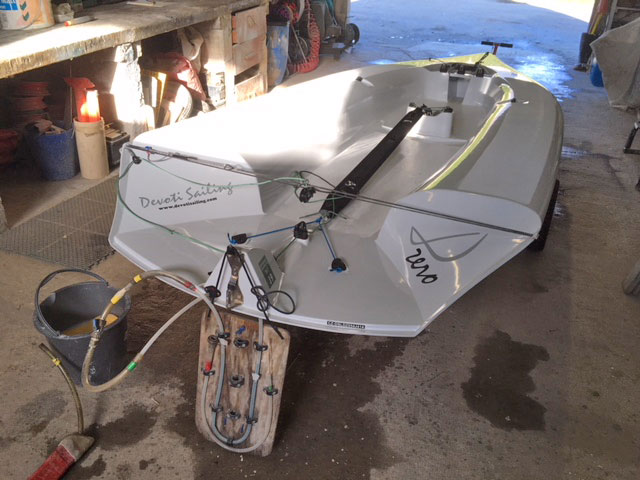 When a  sailor suspects their  hull is  leaking the first job  for the Windsport team is to do a vac test on the hull using a U tube Manometer.
Depending on how the vacuum test responds, it indicates  whether it is the hull , gunwale, dagger-board casing or possibly deck fittings that need remedial attention.
The Vac test is just one of the many services the Windsport workshop team provides.