The  Windsport Coaching team have always prided themselves by making sure they deliver the very best they can in their coaching experience on and off the water.  This year their coaching moves up a gear in communication at their home base at Falmouth, Cornwall UK or from location at any coaching venue, regatta, championships or club.
The team have just invested in the very latest 1:1 communication technology from BB Talkin allowing your Windsport coach to be 'in the boat' alongside you whilst coaching from their support rib.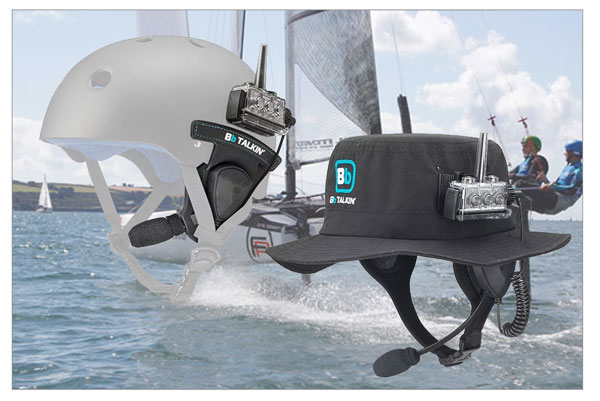 This latest communication technology works direct with you the sailor as you are sailing using headsets for both you and your crew.  Club sailor,  championship racer, Olympic hopeful this latest addition to the Windsport arsenal of  performance coaching technology is a great way to start the season.
Sailors and teams booking Catamaran foiling sessions with Windsport in 2019 will certainly benefit from the support and coaching technology the Windsport  team can provide .
For more information on Windsport catamaran coaching contact the Windsport team