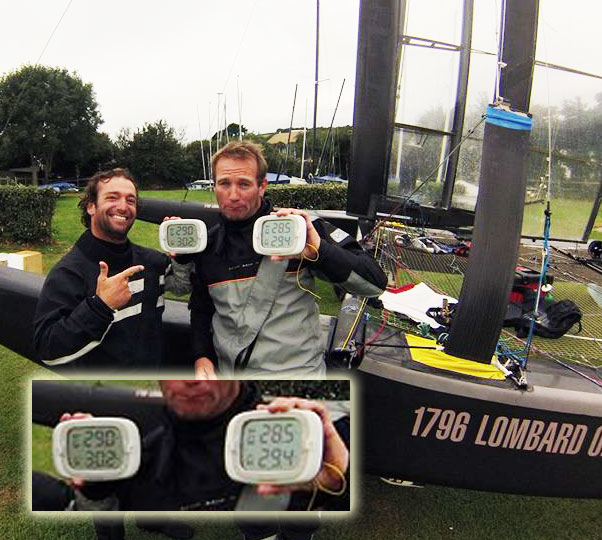 Team Hydros seem to be attaining more than acceptable speeds with Bill and Mischa pushing and motivating each other .
Their VMG is pushing 2.5 to 3  times the wind strength!!!
The Canadians have arrived and are setting up their boats  and wings
Also we have just seen another container drive past the Windsport Reception – no doubt packed with more carbon / nomex goodies than you could possibly hope for….
For more info on what is happening at the Windsport boat park or on the water keep you eyes peeled on our website or see what is going on as things ramp up on Facebook on the following links too: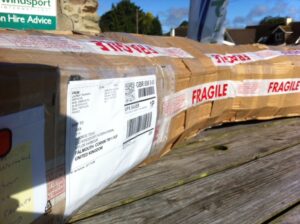 https://www.facebook.com/catsailingnews
https://www.facebook.com/ICCCC.2013
https://www.facebook.com/hydros.ch