Swallow Raid 2017 – A range of boats with classic looks, modern performance, innovative design.
The Swallow class fleet from all over the UK  made their annual visit to Falmouth harbour to sail the surrounding creeks and rivers  this week.  As per usual in the Swallow Raid Many of the sailors, pitched their tents and parked their mobile homes with Windsport to enjoy the river views  in the morning and convenience to Mylor Yacht Harbour and Restronguet Sailing Club.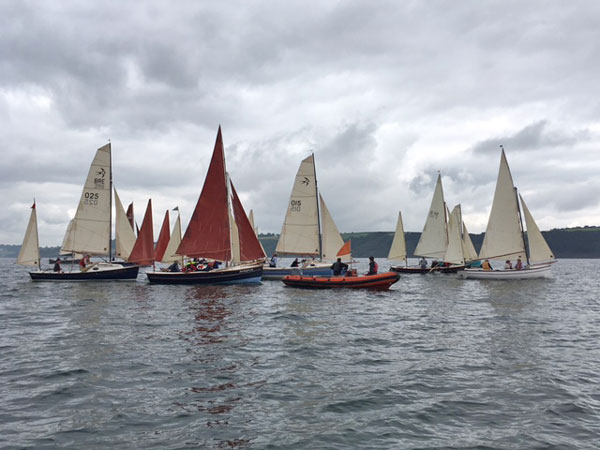 Windsport hosts a number of rallies for various classes during the year,
offering boat parking, launch and recovery,  camping / mobile home  pitches
and event support.  The opportunity to sail from the Windsport beach, or the
nearby harbour, explore the creeks and rivers, sail along the coast to quiet
beaches, Helford River or the Manacles  are all within a day's  sail of the
Windsport  facility.
Follow their Facebook adventures here
For more information on visiting Windsport for your next sailing rally, raid, training camp
event or championships  contact :- Windsport  info@wndsport.co.uk