A busy Wednesday for the team as they pack up the Sprint Support Trailer for the Sprint 15 Nationals  – This year the Nationals are to be held at Thorpe Bay Yacht Club from 22nd – 24th July 2017.
The usual array of spare parts as well as orders taken on line for delivery at the event need to be sorted and loaded in preparation for the off.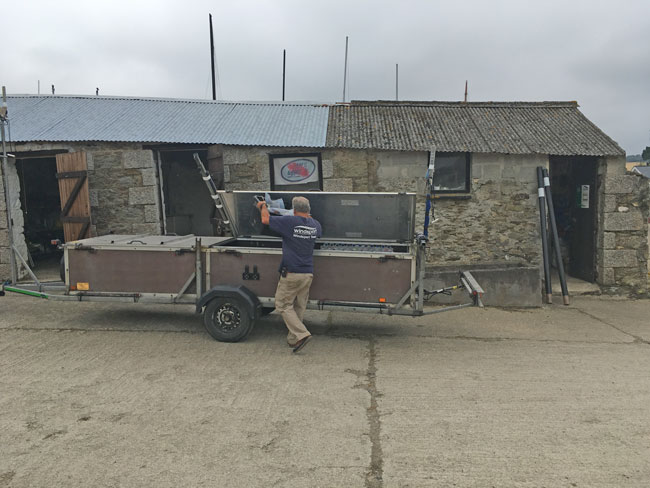 Brian as ever has a round about route to make the best use of his time.  Delivering a Dart 18 to a customer on the way, he also is collecting sails from Hyde Sails and new batten material from White Formula.