The Windsport team and their appointed suppliers are turning up the heat to make sure the current Sprint 15 new boat owners get their boats delivered on time. The pictures show sprint hulls in production.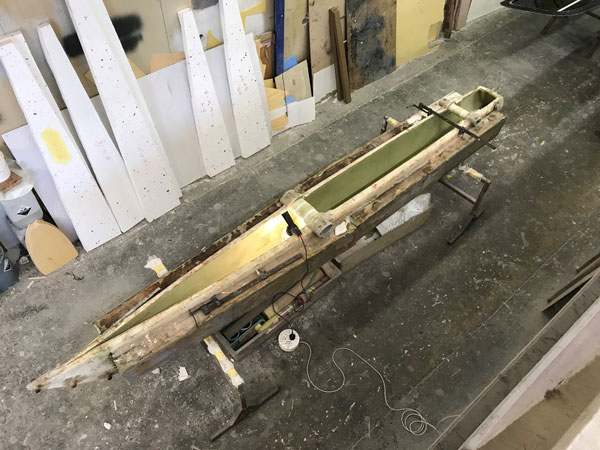 This is taking place as part of the supply chain,  while masts, beams rudder systems  wires and rope kits are also being coordinated by the manufacturing team.   The plan is to display one of the 2018 new boats on the class association stand at the forth coming RYA Dinghy show in March.
2018 is going to be a special anniversary year for the Sprint 15 – 40 years young,   so a trip to the dinghy show and a visit to the class stand will be a great way to start it all off.