With the Windsport Support Trailer in full operation over 4 days at the Weymouth and Portland National Sailing Academy, it has proved to have been a truly memorable celebration of the way to turn 40.  With the Sprint 15 Class enjoying both the amazing facilities and sailing location we have also been blessed with fabulous weather and incredibly generous support from the Sprint 15 Catamaran Suppliers too.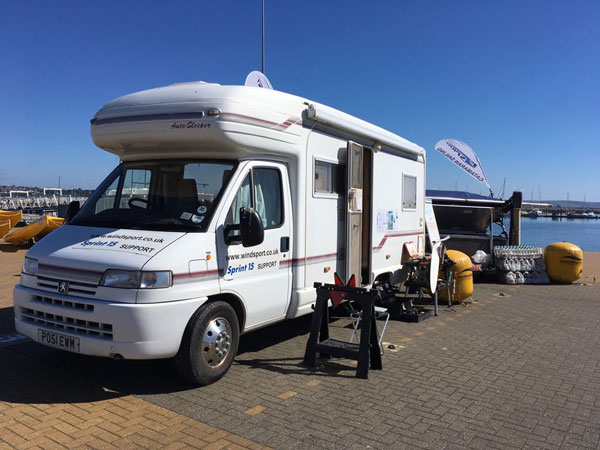 On the Friday before the event Windsport ran a coaching session for a few early arrivals with a combination of class room briefing, water time and a de brief afterwards.
Saturday, was sponsored by GJW Direct Insurance, saw the whole fleet ready for the first of the three days racing and were blessed with true champagne sailing conditions for the most popular single handed catamaran racing class in the UK. All competitors were welcomed ashore with the obligatory Windsport Watering cans full of Pimms before enjoying supper and the class AGM.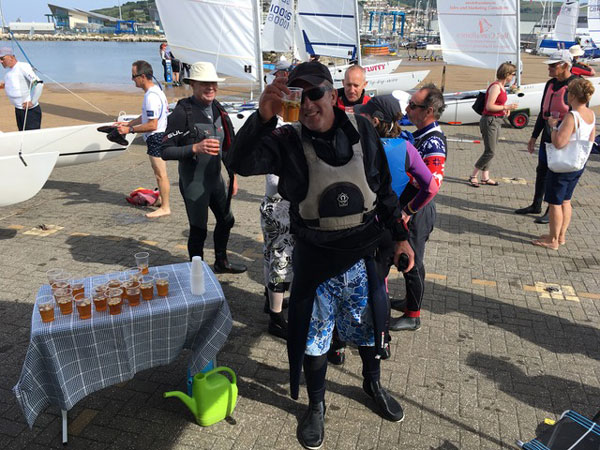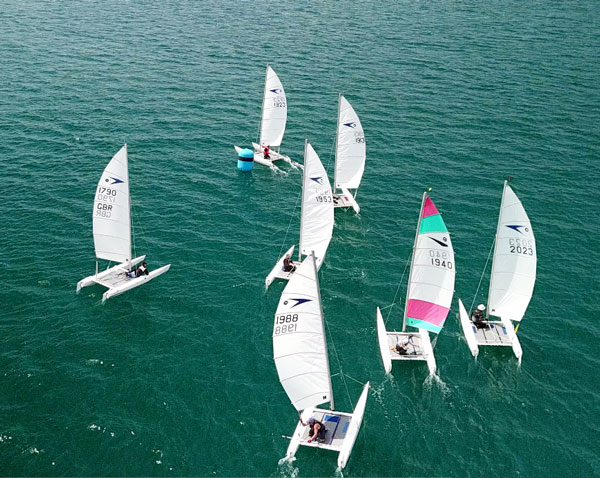 Day 2 saw a further set of races completed in stunning sailing conditions on a day sponsored by Windsport International and the class suppliers – RWO – Hyde Sails – White Formula UK & English Braids.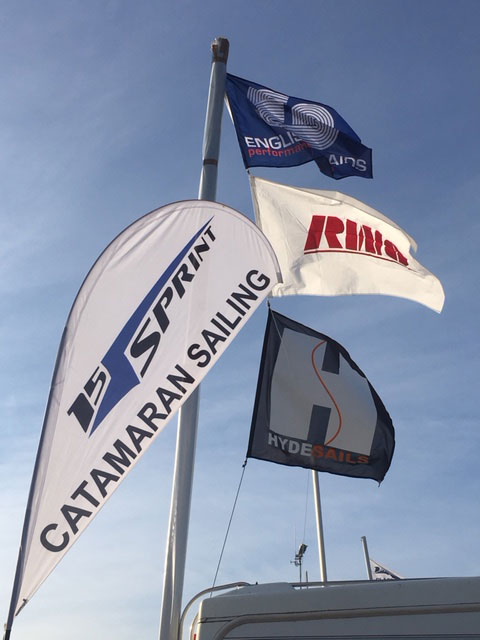 The sponsors flags and banners have been flying daily over the Weymouth and Portland Sailing Academy during the whole championships. The second day's racing culminated in an official class dinner sponsored by the suppliers to celebrate the 40th Anniversary of the Sprint 15 catamarans birth. After the most amazing sunset in the west, overlooking Portland Harbour the weary but energised sailors made their way home in preparation for the final days sailing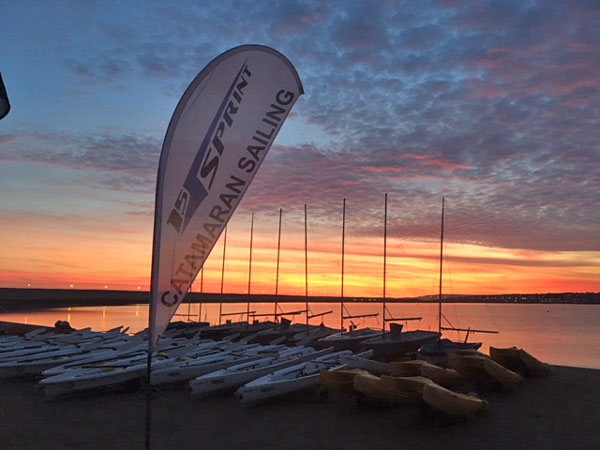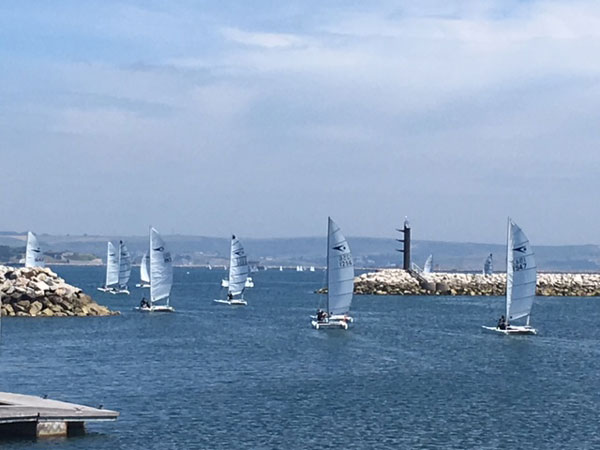 With the final day dawning we will certainly be celebrating with the whole fleet shortly as one race is to be run followed by the prize giving and on behalf of the fleet we want to offer a huge vote of thanks to all our Sprint 15 Suppliers for a supporting a great event celebrating the 1st 40yrs of Sprint 15 catamaran sailing with many more years to come.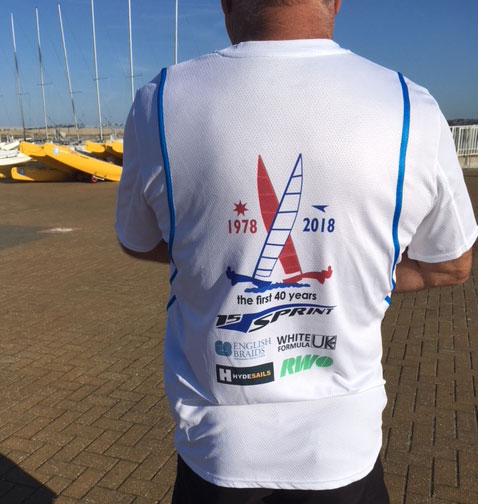 Find out the results here : https://www.sailwave.com/results/WPNSA/2018_Sprint_15_Nationals/Overall.htm