We are looking forward to catching up with the cadet youth teams at the Royal Channel Island Yacht Club, who have been getting in some pre season training in preparation for their annual coaching session delivered by the Windsport catamaran coaching team.  Our catamaran coaching team has been providing training to sailors from the Royal Channel Island Yacht Club for many years across their fleet of Hobie cat sailors. The  yacht clubs cadet fleet is very active and has proved to be a great feeder to the other Hobie 16 and Hobie Tiger fleets at the club.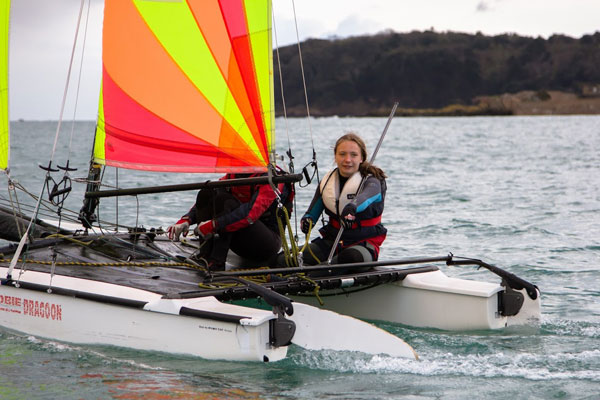 With Windsport ramping up its multihull coaching services in 2019 and continuing to include the variation of multihull foiling – who knows these cadet sailors could be potentially future multihull foilers too!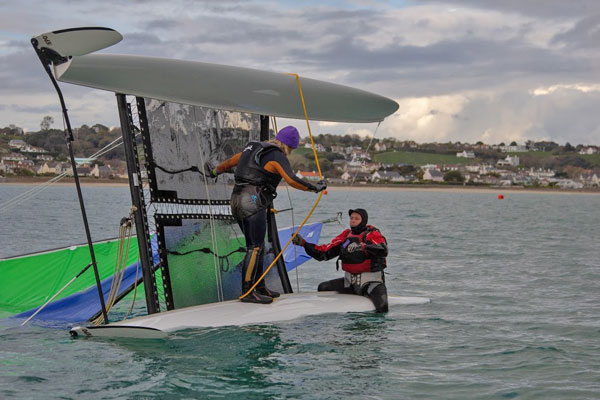 Contact the Windsport Multihull coaching team for more information.