The Windsport Multihull Foiling Academy  is in its second year of delivering foiling course to current and perspective  foiling sailors on two or more hulls.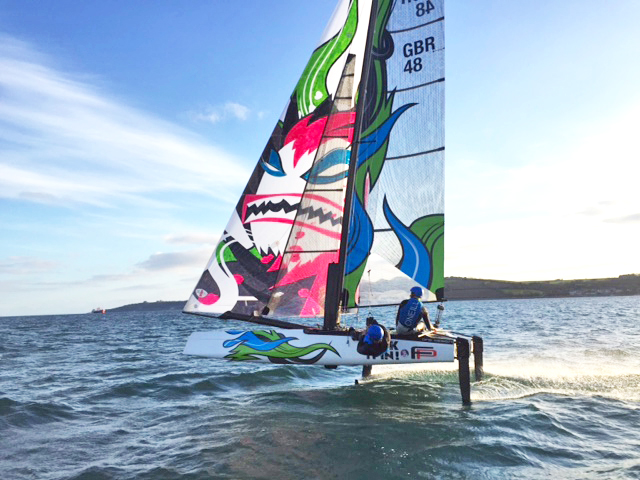 Headed up by lead coach Tom Phipps, the program has proved very popular since its initial launch in 2018.  Over the last season a variety of sailors visiting the Windsport base near Falmouth Cornwall to experience first hand the techniques and skills required to foil on two or more hulls.  The Windsport foiling team are planning to expand their range of coaching equipment in 2019 to further support and enhance their on water coaching including the latest communication technology from BBtalkin.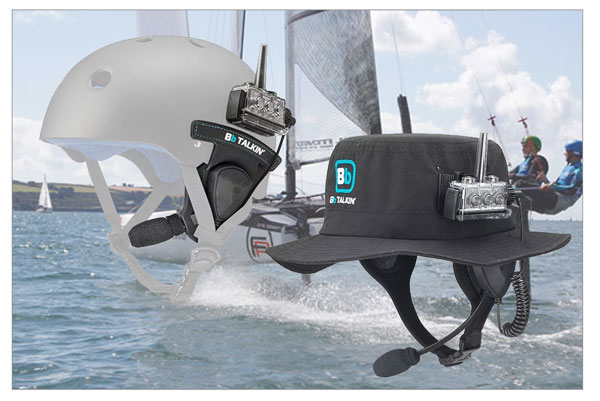 Along with this the introduction of the new Goodall Design C2 (f18) and Viper(f16) products – both of which will deliver a multi-function of  straight boards and foiling option on each platform.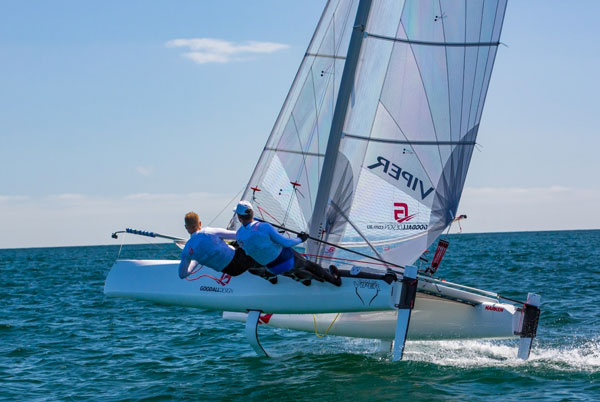 For more information on the Windsport Multihull Foiling Academy  contact the Windsport foiling team :-
+44 (0) 1326 376191