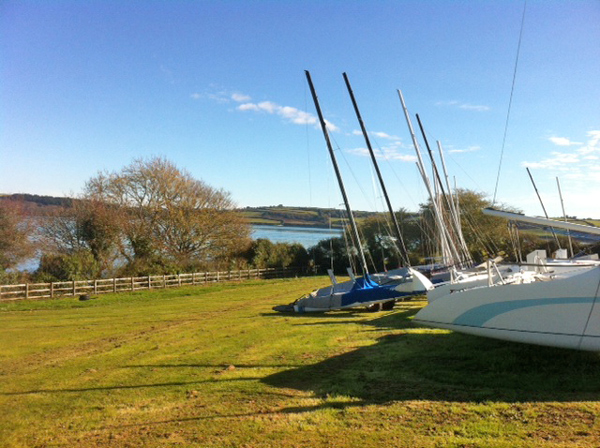 Maintaining Windsport is an all year round activity.  We have a location that is second to none but we do have to ensure there is a constant program to maintain the site.  This allows us to offer our customers great dinghy parking, car parking, boat storage and repair facilities through the year.  
At this time of year Windsport Falmouth is working hard on  maintaining the facility and carrying improvements through out our down time in the winter  in preparation for visiting sailors in 2019.  We are particularly hoping to be able to put this space to good use  in July with a Multi-hull Regatta Week and as a venue for the Dart 18 South West GP event too.
Clearly a certain degree of ingenuity is required as only #BrianCan for certain tasks but all the areas need to be covered.
Check out our location here