We do go on a little about our Foiling academy and 'flying' Catamarans but we do have to take a step back in awe as the newest additions to the Windsport Centre take flight.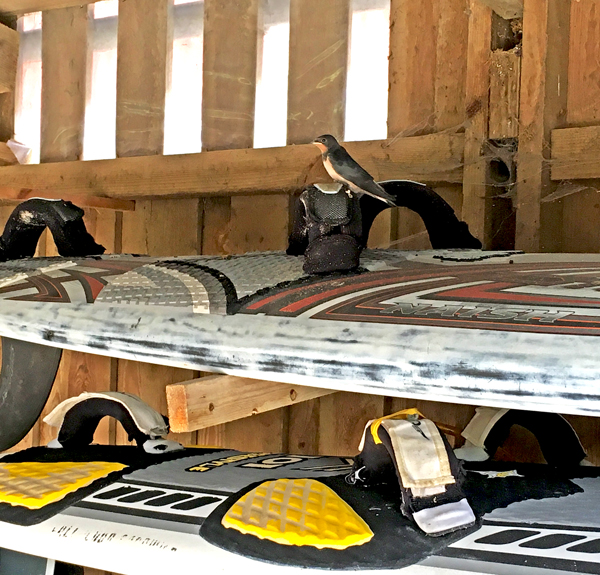 Fresh out of their nest this morning in our top barn,  and already mastered flying upwind and downwind transitions, this baby swallow has no fear of humans and looks on with interest as we go about our daily chores.  Mother meanwhile was chattering away in the background, not happy about her young one taking an interest in the windsurfers!
Our guess is she is wisely suggesting they go and have a look at the selection of  proper boats out in the yard.