The 19 'Cornish Shrimper is the perfect pocket cruiser, traditional style rig, large cockpit and a cabin to keep all your personal equipment dry.  We can offer a range options for tuition on these small yachts in what we regard as the perfect location for this style of sailing.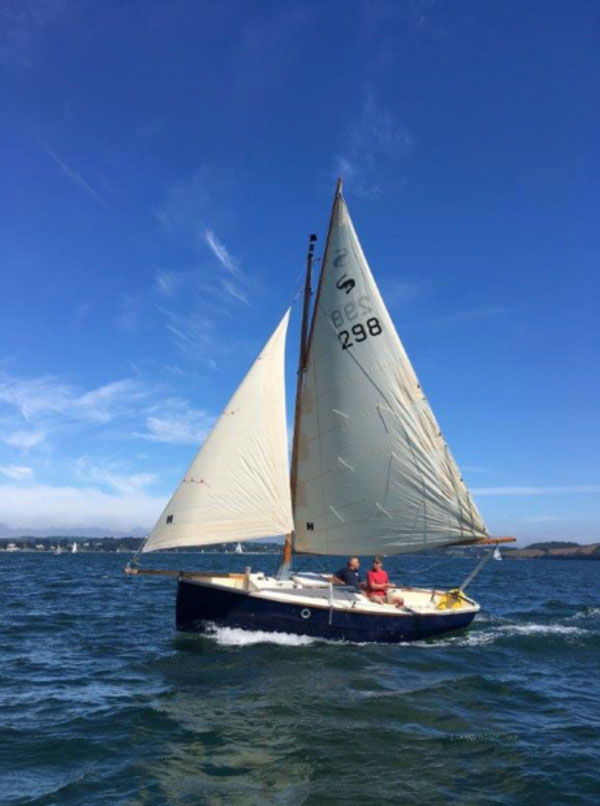 If you are thinking of buying a Shrimper – we have a selection of local boats for sale from around £7K
If you need some advice on Cornish Shrimpers – we know who to ask
They are simple to sail, and great for exploring local creeks and rivers and they have a large following locally making them a very welcoming and sociable fleet.  Mylor Yacht Club offer great racing on Friday evenings, Falmouth Week have a Shrimper classification and there are plenty of local village regattas offering great racing too if you want to be competitive.  For those wanting just to cruise in company there is also a local Shrimper Class Association for Falmouth based boats which annually offers a very enjoyable weeks sailing in a very sociable Rally format.
Call us on 01326 376191 or email us if you would like more details on experiencing a this perfect pocket cruiser, the 19′ Cornish Shrimper, learning to sail or improve your sailing in this style of boat or if you are sold on the format and are in the market to buy.