Windsport's  Cornish Shrimper "Ysella  continues to introduce increasing numbers of first time Cornish Shrimper students to the boat in the last few weeks and as we go into the summer holidays.
Clients range from Shrimper students new to sailing,  to maturing sailors looking for a new direction.  Ysella is becoming a frequent sight casting off from her mooring off Mylor Harbour she has been plying her trade  up and down Falmouth Harbour and the Carrick Roads  under blue skies  and gentle breeze with many new and returning clients.
We have found the ever popular Cornish Shrimper is the perfect style of day boat to give  a wide range of sailors a great around experience. With many of these craft locally they offer a great combination of fun sailing and owners can make good use of both social cruising as well as racing for the more adventurous that the local clubs and Falmouth Shrimper owners association offer. – Keep an eye out next week as the Association run their highlight of the season the 2017 Rally. – video here
The The Windsport style of tuition, location and welcome all combine to provide a great experience and for those who decide the Shrimper is the boat for them, Windsport can provide a total  owner support service from the start to the end of the sailing season with winter storage, repairs, maintenance and valeting.  We also offer help find new homes for the fleet too.  Find out about second hand boats here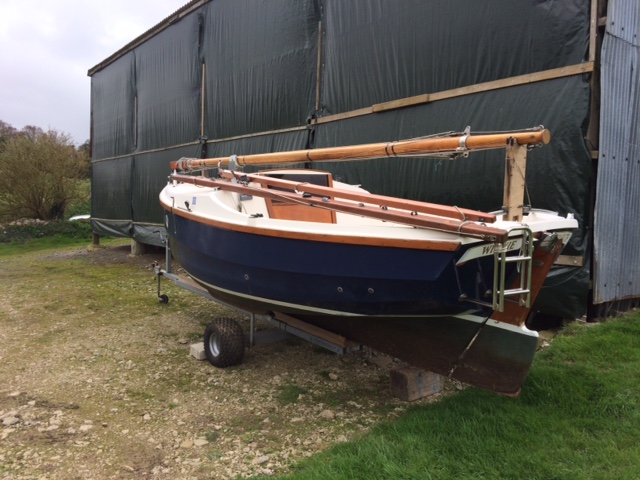 For more information on  Windsport Shrimper sailing contact the Windsport team.
Windsport info@windsport.co.uk   Telephone 01326 376191