Celebrating Dart 18 Sail No. 8000
Another milestone is the release for sale of Dart 8000.  It is a 2017 built boat with all the latest updates and  is clearly the only Dart 18 that will ever have this number.  It will come with:
its own unique hull graphics  (you can remove these if you wish)
Big wheel trolley
Boat cover.
All bids  over the reserve price £12,780 will be accepted and any funds above this reserve figure will be donated to the IDA  for the promotion of Dart 18 sailing worldwide.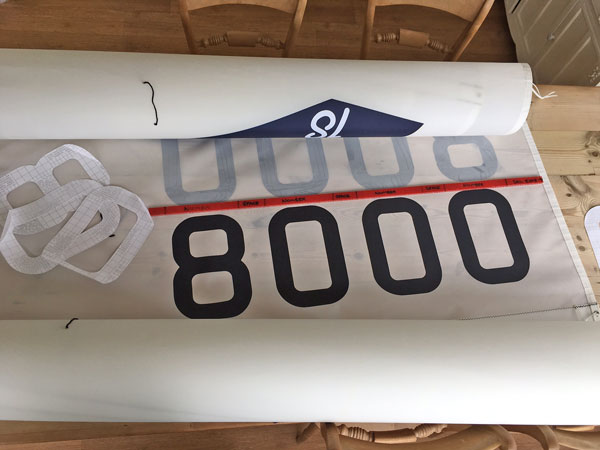 Date:

 28 July 2017
The current highest bid is:
£12,780.00
The current highest bid will be updated daily at 12.30pm daily until the final day when it will be updated every 30 minutes between 9.00am and 11.30am (Friday 28th July)
Dart 8000
– The auction will be closed at 1200hrs Friday 28th July 2017 – In the event of a duplicate bid value the earliest received bid will be deemed to be the winner.
– All bids are a confirmation and contract of your purchase if you place the highest bid.
– Delivery to the 2017 Dart 18 Worlds or collection from Windsport International Falmouth will be free of charge.
– All other delivery / collection arrangements must be made with Windsport international.
– Payment must be received via BACS within 72 hrs of the auction closing.
Windsport International ltd wish all bidders every success in claiming the winning bid and this very unique boat and sail number.