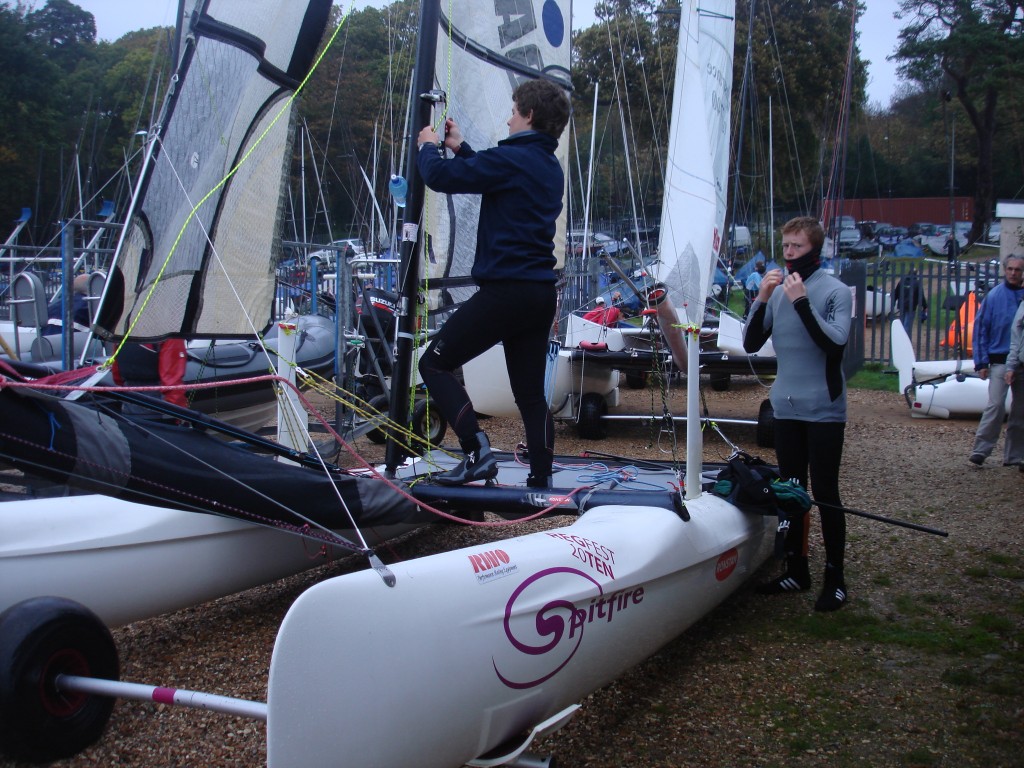 Windsport coaching start winter training program with IRL youth catamaran team.
After a few months break the IRL youth catamaran racing team "Alex and Rory", have agreed a coaching program with Windsport coaching to deliver a series of coaching
days and event support sessions. The teams goal is the forth coming ISAF Youth Worlds taking place in Ireland  2012 however between now and then there are a series of interim target events around Europe to provide them with invaluable experience on the race course.
The team have struggled to find like mined young sailors in Ireland to train with so working with Windsport they have planned a series of training and event sessions in the UK. The team are working hard on their boat handling skills back at home with input from Windsport and then travel to UK training and open meeting events as a way to progress their experience.
The recent catamaran open at Weston Sailing Club (Southampton Water) was just one of those events. Supported by Brian Phipps from Windsport the team had their first experience of intense catamaran fleet racing, relishing the opportunity to measure their techniques and skills against other similar boats. The learning curve was high with the opportunity to watch some of the top European catamaran sailors on the same course just what the team came for going away with new ideas and a measure of their current performance .