Windsport Falmouth is fast becoming the place SW Cornish Shrimper owners gravitate to.   With owners boats being  stored, renovated, launched and serviced alongside delivering tuition to all levels of Shrimper crew abilities from  getting started to fleet racing.
Windsport's own Shrimper Ysella is often at the back of the queue  when it comes to getting sorted and launched for the season. Thanks to the great Easter weather and some extra help, her covers are off and the first coat of hull polish is being applied.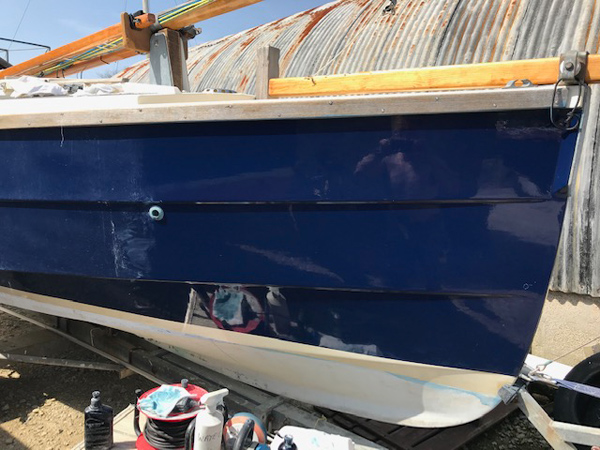 Windsport Falmouth is supporting the local Falmouth Shrimper fleet by hosting a practical Shrimper day seminar open to all Shrimper owners on Friday May 3rd.
So we definitely need to press on with getting Ysella finished for launch.  The day will cover a host of Shrimper related activity where sailors can share their experience and knowledge, ask questions to an experienced Shrimper team.  With local  Shrimper  club racing  getting underway at Mylor Yacht Club and St Mawes the day's seminar is a great opportunity to meet everyone and get a few tips about what happens at the local clubs.
Windsport Falmouth  for  Shrimper repairs, servicing, storage, advice, used boats, tuition and introductory sails.
Tel: 01326 376191
www.windsport.co.uk/windsport-falmouth/cornish-shrimper