Windsport's UV stretch covers are going down well with all sorts of power craft owners.
Designed to  protect the hull, tubes, cabin  or cockpit from  UV  the Windsport stretch cover is ideal for storage ashore or on the pontoon.
Quick to  remove or attach with the bonus of packing into a small space it is an ideal solution for many  small boat owners.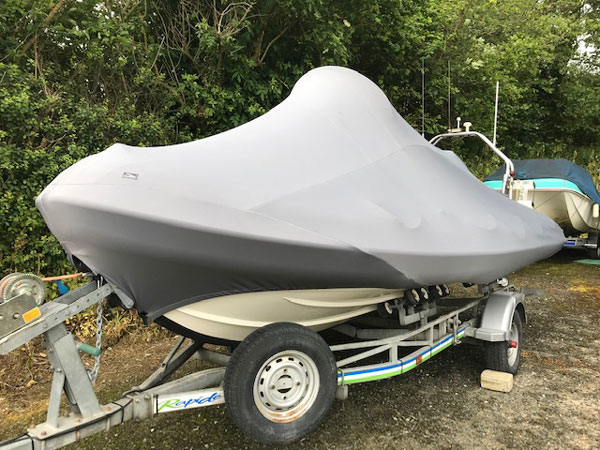 Covers of all shapes and sizes can be supplied, given the measurements and detailing of your boat.
For more information contact the Windsport team
Brian Phipps
Windsport International
Churchtown Farm
Mylor Harbour
Falmouth, Cornwall, UK
TR11 5UF
Email: brian.phipps@windsport.co.uk
Office: +44 (0) 1326 376191
Mobile: +44 (0)7974 194308