Currently the Windsport team based at Churchtown Farm, Mylor Yacht Harbour is hitting Top Gear both on and off the water.
It is all go for the Windsport team on the repair and servicing front, fitting out and repairing dinghies, catamarans and keel boats with new rigging, repairing masts, hulls and everything else to do with small boat sailing.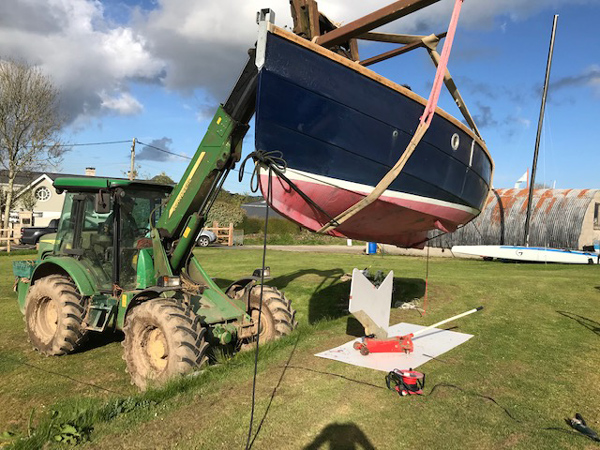 Alongside the shore based work the team have been on the water coaching teams in preparation for major regattas coming up over the next few months.  The Foiling Academy has already been busy taking clients out on their first flights.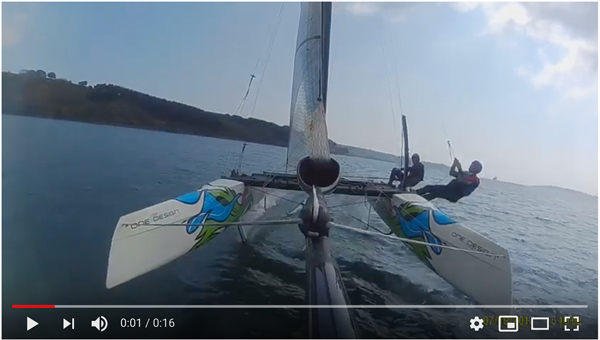 Working from the Windsport beach and boat park provides an excellent facility for all kinds of training and coaching, but the Windsport team already has a full schedule of coaching further afield in the UK  and Europe. In the last few weeks Windsport sent a coach to  the Channel  Islands preparing young catamaran sailors for an international event in France just as a starter.
With other training and coaching sessions coming up plus an increasing demand on the Windsport workshop facility and the coaching team they look like they are locked in Top Gear for the remainder of the Season.
Windsport Falmouth will also be  hosting the first UK Multihull Regatta Week in 2019 from their base at Mylor Harbour in July.  It is expected the event will attract a number of club sailors and families with the program geared towards  a fun week with a bit of everything to do with beach multihull / catamaran sailing .

For more information on Windsport and Windsport activities contact:-  info@Windsport.co.uk  or Telephone (01326) 376191

Brian Phipps
Windsport International
Churchtown Farm
Mylor Harbour
Falmouth, Cornwall, UK
TR11 5UF
Email: brian.phipps@windsport.co.uk
Office: +44 (0) 1326 376191
Mobile: +44 (0)7974 194308