We are all set for our Travels – All loaded up and ready to go the Windsport support trailer will be arriving @ Dee sailing Club on the Wirral for a club coaching session this Friday and the 3 day UKIDA Dart 18 event starting on the Saturday.  We have a few Dart detours to take on route via  Rutland and Hull.    Who knows we might might see you on route!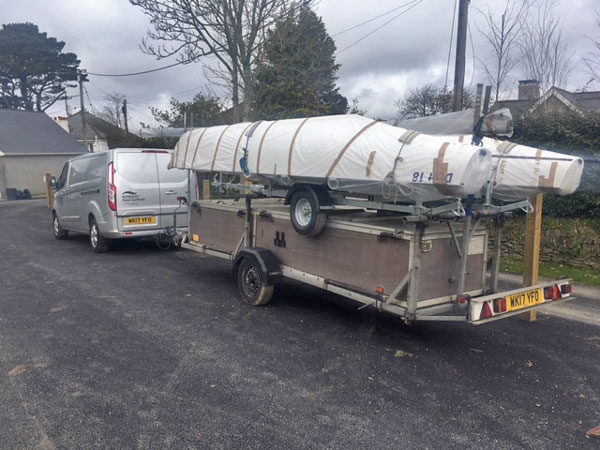 If there are any Dart sailors hanging out near Withernsea (near Hull) this Thursday and would be keen to help off load a brand new Dart 18 and road trailer for a sailor joining the Dart fleet are welcome earn a beer or two!
As we continue our travels we will look forward to seeing all the Dart 18 teams at Dee this weekend  for some great racing.
Windsport technical support and event trailer will be open from dawn to dusk as part of UKIDA class sponsorship .
See you there.
The Windsport team.