Windsport Sprint 15 Support Off to Marconi  TT event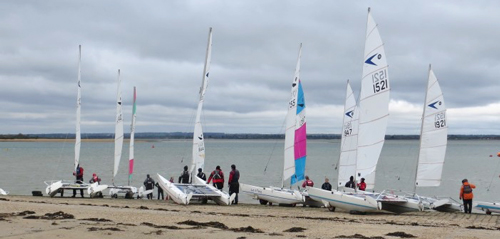 The Sprint 15 class has got off to  a cracking early season start with a  great  class training weekend attended by new and current sailors alike + a very promising  turn out for the Marconi SC event  this weekend .
The class goes from strength to strength, with second hand boats being snapped up  on a regular bases and new boats coming into the fleet all the time .
This weekend the Windsport event support trailer and team will be at  the Marconi SC event providing the service and support that has contributed to making the class so successful providing technical  and replacement parts support along with coaching tips from one of the Windsport Catamaran coaching team.
For more Sprint 15  catamaran information contact the Windsport  team.
www.windsport.co.uk  info@windsport.co.uk  01326 376191