The Windsport Falmouth team are already busy with Shrimper work in preparation for the 2019 sailing season.  A common request is the upgrade and maintenance of Shrimper spars.
With Shrimpers laid up for the winter undercover and in the hard standing at Windsport Falmouth the team are in the process  of  working through the various servicing requests boat owners have made.
The special priced, Windsport / Hyde Sail offer closed on the 25th November the orders placed have been processed and will now be ready for dispatch March 2019.
Right now it is  spar refurbishment time, with a number of options avaible to boat owners .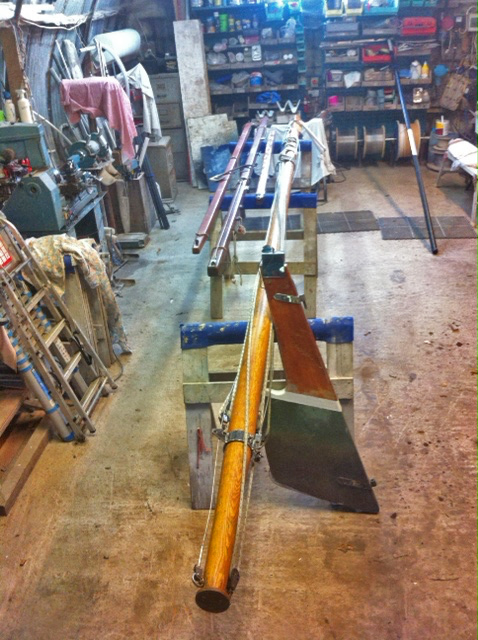 While some  spars may  require a light sand back and fresh application of varnish or similar protective coatings other spars benefit from a back to wood approach and having removed most of the fittings, multiple layers of fresh protective coating, be that standard varnish, two pack varnish, or similar protective coatings depending on the owners choice.
For more information on Windsport Shrimper Services contact the Windsport team. info@windsport.co.uk 01326 376191