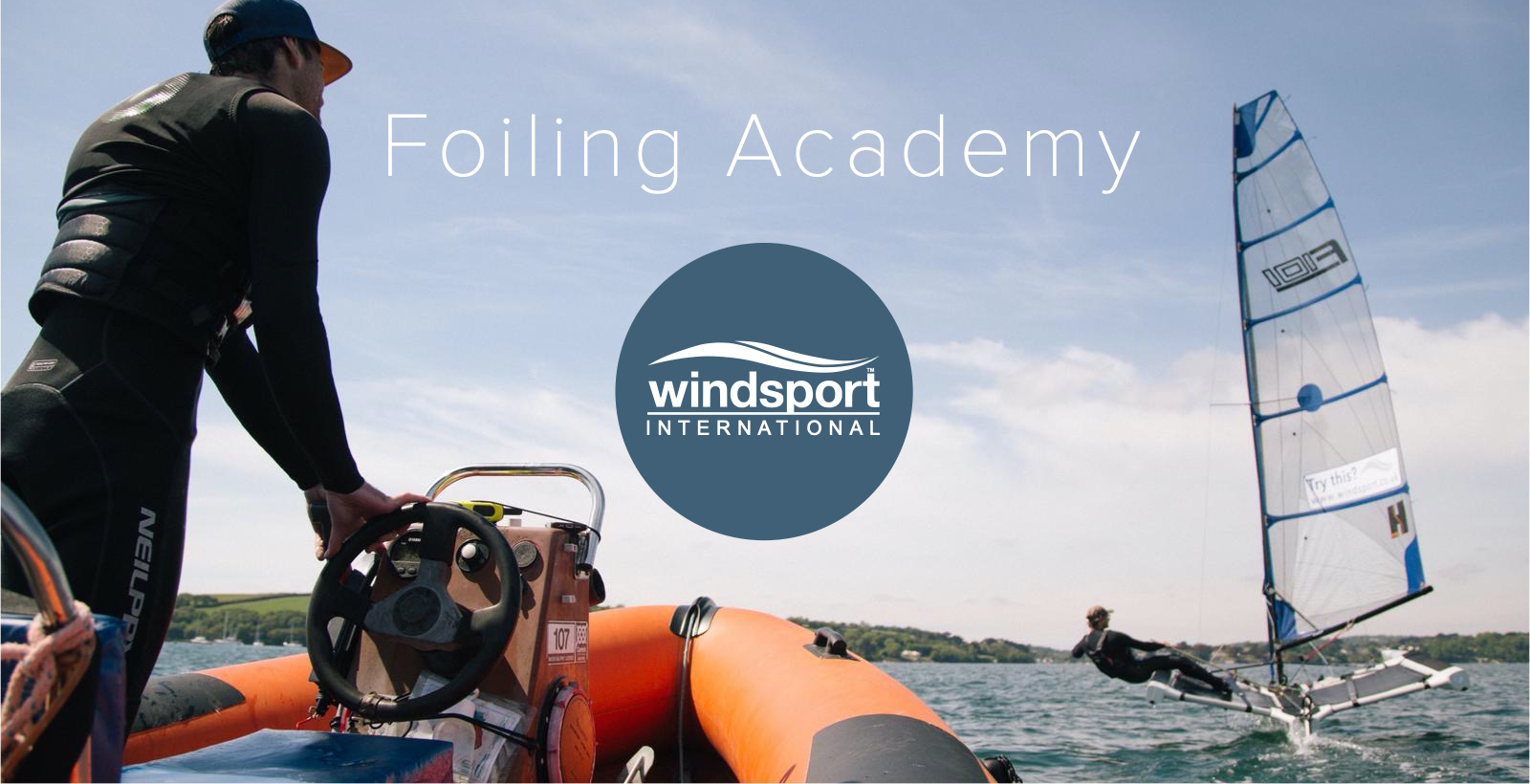 .
Based alongside Falmouth Harbour in Cornwall the venue provides one of the best training and coaching ground for all forms of foiling.
Our team is headed up by one of the UK's top multihull foiling helms  – Tom Phipps.   His extensive experience racing catamarans has been concentrating on foiling boats for the last two years.   He has plenty of flying time on both single handed and crewed boats with the A Class, Phantom Elite and his Olympic campaign on the Nacra 17 foiling setup.   Windsport will be extending their range of multihull foilers  in the coming season to provide foiling experience across all  multihull foiling styles , T foils, Z foils and J foils.
Course are available on a personal 1:1 or 1:2  basis delivered by an experienced Windsport coach to safely guide you through the unique skills required when foiling high and fast!
For sailors or teams Windsport is providing a 'Home Coach' option where a Windsport foiling coach will coach at your home club or facility.  We can deliver this package to you in the UK or internationally.
The F101, Nacra 17, Phantom Elite and Phantom Essential catamarans are part of the Academy's growing foiling fleet and any sailors with their own  foiling craft are welcome to launch from Windsport's location and receive coaching from the Windsport foiling team.
.