Windsport Falmouth, based at Churchtown Farm, Mylor Yacht Harbour, Near Falmouth hosted an informative and well received day of activity for Cornish Shrimper owners from around the county and further afield. It was simply titled Shrimper School.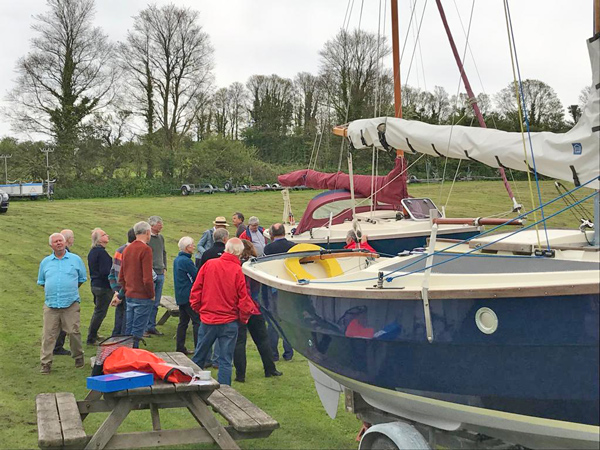 The Cornish Shrimper 19, built by Cornish Crabbers in Rock near Wadebridge, is a very popular boat in the area. It is a day sailing boat with a small cabin, and is well suited to local waters for exploring the creeks rivers and coves and bays around the Cornish coast. It also has many loyal followers who race them regularly at two local Falmouth Harbour Sailing Clubs and in Falmouth Week.  With so many Shrimpers moored in the area the local Falmouth Shrimper Association  arranged with
Windsport Falmouth an owners "Shrimper School" with the opportunity to share a variety of related topics, from cruising to racing.  Being right next to Mylor Yacht Harbour we are perfectly placed as well to be able to draw on their 'Marine Team's engineering expertise.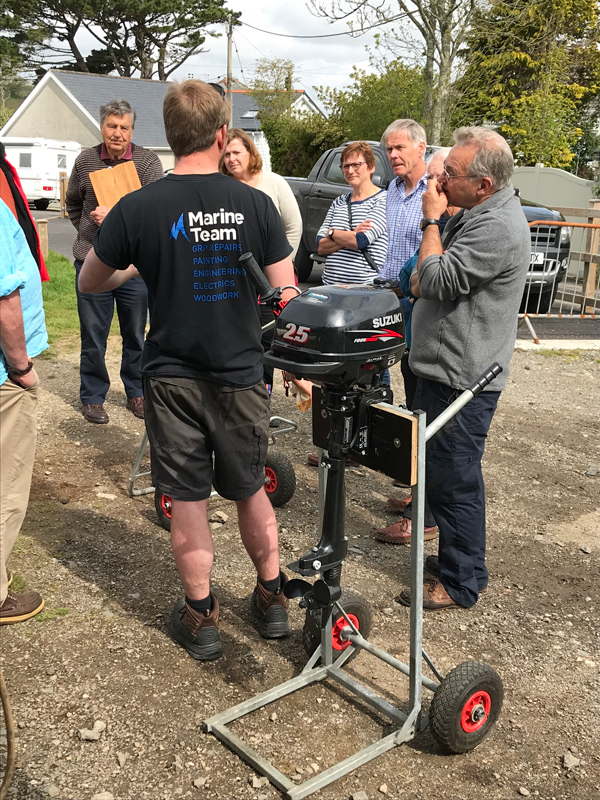 The day was hosted by Windsport Falmouth, located adjacent to Restronguet sailing club, and lead by Steve Prybylski chairman of the Falmouth Shrimper sailing association.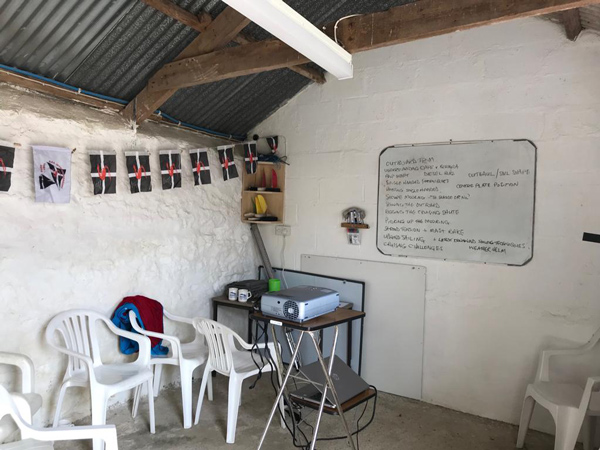 Topics and discussions varied from :
rigging and tuning for racing, to simple systems for cruising,
boat owner outboard and inboard engine preventative maintenance delivered by Nathan and Richard from MYH's Marine Team covered outboard and inboard engines,
a more advanced rigging set up coupled ith Shrimper racing skills presented by Brian Phipps from Windsport Falmouth.
The expectation is to run more these informative session in the future on and off the water to encourage local Shrimper owners to get more involved and active in the fleet.
The Cornish Shrimpers has a life of its own with help and tuition available from Windsport Falmouth and local sailors. Anyone interested are welcome to make contact with the local fleets at Mylor Yacht Club, St Mawes Sailing Club,  With the Falmouth Shrimper Association or with Windsport Falmouth.