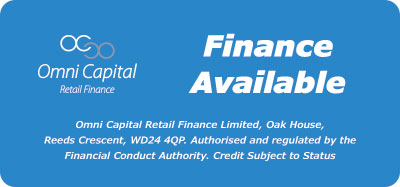 Secondhand Catamarans
The Windsport, ever changing, stock of boats and equipment for sale is ideal for anyone getting started, looking to update or change craft.
For the latest stock update or to receive further information on a particular boat / item contact the Windsport Falmouth team direct via our CONTACT PAGE HERE.
---
Darts for Sale
---
Windsport Dart 18  club race boat.
Excellent condition, hulls and trampoline  almost new,  good race sails,
skeg protectors .
Excellent buy for keen club / open meeting sailor .
£5,495
For more information contact Windsport catamaran sales.
 Dart 18 – 2017 Sail no. 7991
Windsport Race Boat – £ 11,580
Sailed 10 times since new – supplied with Big wheel keg protectors
This boat attracts 10% discount with all accessories for this boat
 Dart 18 –  Sail no. 6437
Customers Boat – £1,680
Customers Description:
Great boat in good working order.
Comes with launch trolley.
Raced and winning races with previous owner 2 years ago.
Sails are older but reasonable condition.
Could benefit from cosmetic uplift as few gel coat chips but sound.
 Sprint 15 –  No Used Sprint 15s currently!
Dart 16 – £2,495
– White hulls
– Fully serviced and ready to sail.
– Includes a set of good condition sails
– Launching trolley
Ideal starter catamaran and family boat, durable plastic, kick up rudders, no boom or dagger-boards, furling jib, reefing mainsail.
Dart 16 – Customers Boat
Dart 16 catamaran in sound working order  great boat for family and fun sailing.  Serviced and ready to sail .
Durable hulls
Kick up rudders
Reefing mainsail
Furling jib.
Customer boat
Price £995
View at Windsport Falmouth.
Delivery arrangement possible.
Goodalls for Sale
---
C2- F18 – £16,950
–  Windsport race spec .
– In excellent race condition.
– Demo Boat in excellent condition
– Complete with cover , big wheel trolley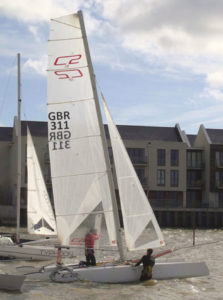 Topper  Catamarans
---
Topper Topaz 16CX – £4,950
This boat is in really good condition & ready to sail.
Mylar or Dacron suit of sails.
Little used in excellent condition, trolley and boat cover, twin trapeze, jib furler  etc
Hobie for Sale
---
Hobie 16 Race– £4,785
This boat is in really good condition & ready to sail.
Coloured sails , trolley and  trampoline cover.
Little used over the last 5 years. Option of extra gennaker  kit with if required.
Hobie Tiger – £5,495
(Customer's Boat available to view at Windsport)
Please enquire for more details
All boats (excluding the Phantom) include VAT and ready for collection. Delivery options are available.
For further details on any of these boats
International Flying Phantom Elite – Customers Boat
This Flying Phantom sail number 49 comes with  everything that you need,
– Foil bags , hull covers , mast cover, GPS Pro Start, launching trolley, stern supports  and fast graphics!
Offers in the region of £29,500 + vat  (approx 35,000 euro)
For more information / pictures  on this boat and catamaran foiling course with the Windsport foiling academy contact the Windsport cat team.
Secondhand Catamarans