Windsport are now able to offer Finance.
Finance now available on new and used boats with the option of adding a selection of accessories too.
If you are looking for a Dart 18, Sprint 15, Viper F16 or C2 F18
---
With finance through Windsport and Omni Capital … 
it means you can now spread the cost of a new boat and any accessories over 2 – 5 years and make your dreams come true!
Choose from our exceptional range of boats with accessories on offer Dart 18, Sprint 15, Goodall Design C2 and Viper and we can look at financing the purchase of a second hand boat as well (please ask about terms and conditions)
---

Click here for a Sprint 15 Sport package 
Click here for a Sprint 15 Uni package
---
The following is an example of a Dart 18 Package   

You can buy a new Dart 18 – racing catamaran
£12981.65
Suggested Deposit : £1298.16 (minimum 10%)
Finance    : £11,683.49     APR: 9.9     
 Over 2 years = £536.31 per month
Over 3 years = £374.13 per month
Over 4 years = £293.39 per month
Over 5 years = £245.24 per month
Call us now to discuss options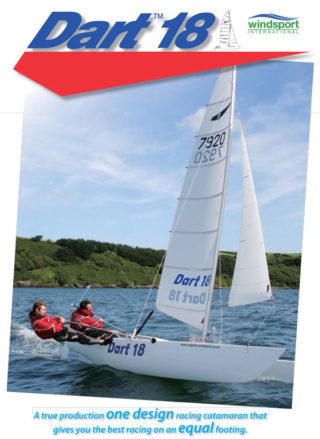 Falmouth: 01326 376191