The Windsport centre has hosted a sponsored Dart 18 UKIDA training weekend.  It  gave six UK Class Dart crews an injection of new ideas and opportunities to put into practice over a busy weekend of coaching.
Windsport coach Brian Phipps, (co- author of the recently updated Catamaran Book) headed up the weekends training with a series of classroom, on water and off water activities.  This was coupled with the chance to share knowledge and exchange ideas between the crews throughout the two days.  With one of the crews practicing in single handed mode it clearly showed the versatility of the Dart 18 as a boat that can be sailed successfully with or without crew.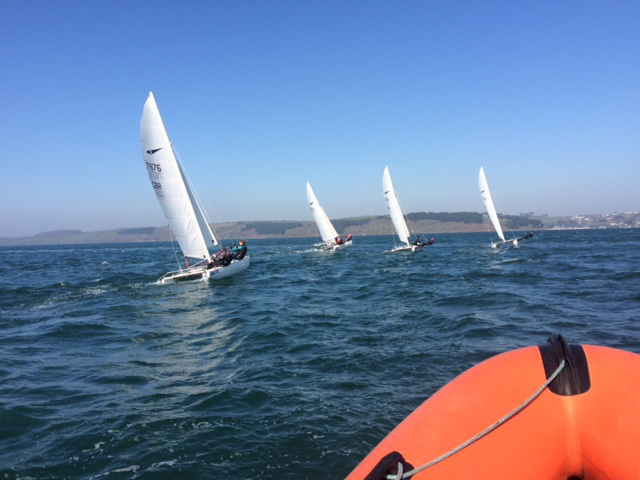 Most of the crews enjoyed a welcome BBQ at the centre on the Friday night with a gloriously warm and sunny Cornish evening.
Day one was focused on developing and improving new skills.  Another fabulously sunny day and solid 15 to 20 knots Easterly breeze provided all the boats with a great water session leaving everyone smiling at the end of it. Day two enjoyed a similarly bright and sunny session with lighter airs and focused more on strategy, tactics and boat tuning.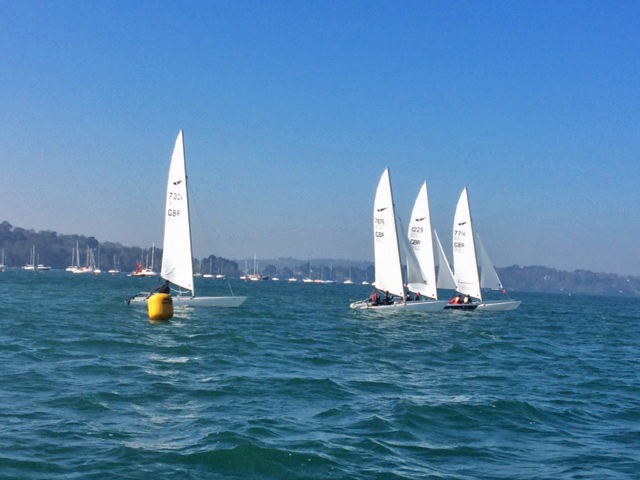 Windsport continue to support the UK Dart 18 Class in a number of ways over the season ,including coaching sessions, open meeting event support,  replacement parts and technical expertise.
The UK Dart 18 class association, attract  many new teams to catamaran sailing making the class the most successful catamaran class in the UK with great turn outs at open meetings and events .
For more information on the variety of catamaran training and coaching courses on offer either at our centre or at bespoke location please contact Windsport info@windsport.co.uk or telephone our office on 01326 376191.
For more information on the UK Dart 18 class association (UKIDA training)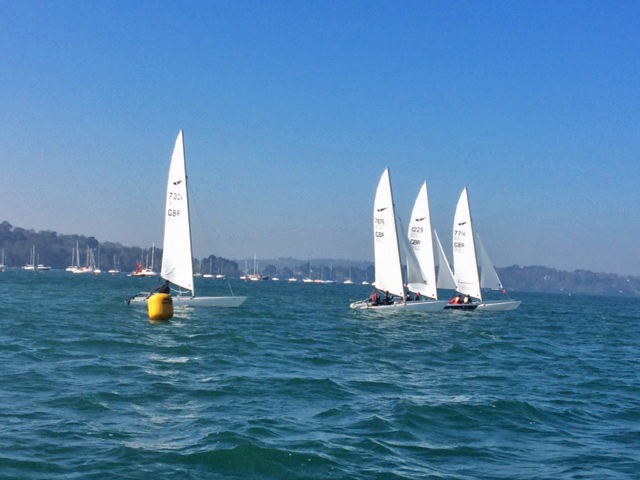 check out their Web page.