With the UK Dart 18 scene going from strength to strength we are looking at this season with a very positive outlook.  We have already run a very successful weekend of coaching six UK Dart Fleet boats at our Centre in Mylor where we had fabulous conditions and great feedback from those that participated.
We could say we are so excited about the upcoming first event, at Stokes Bay, of the UKIDA Series that we had to set off early.  It is not far from the truth and clearly it is a good idea to be prepared but we had to squeeze in more International Catamaran Coaching in the interim.  We will literally be flying in and picking up our Dart Class Support trailer and high tailing it to the event.  The new stretch covers that we have been producing are worth their weight in gold for this sort of scenario as the boats will still be gleaming what ever the weather throws at them.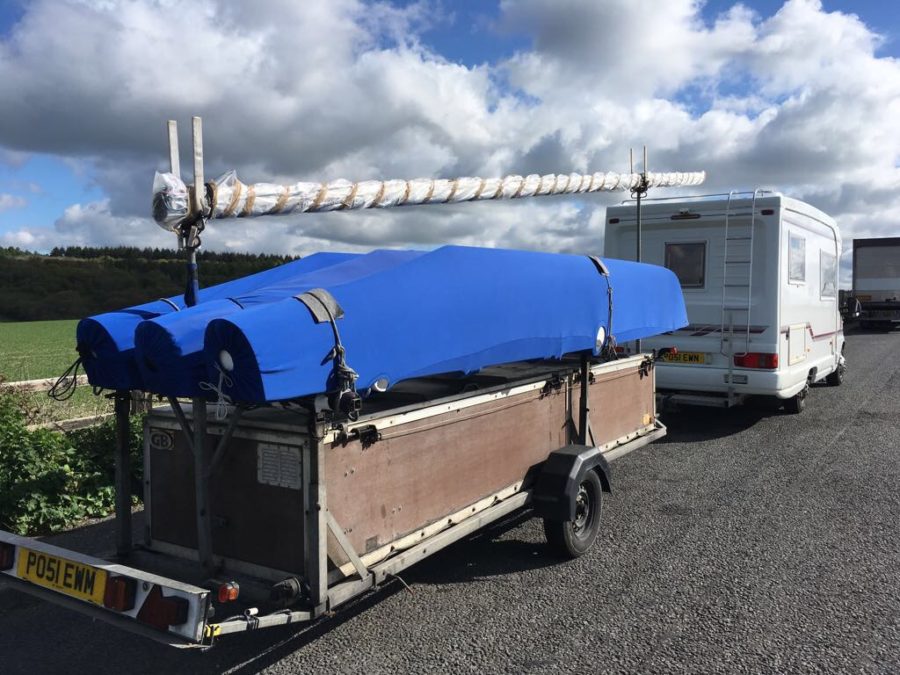 It will be good to catch up with everyone soon and we are looking forward to this seasons racing.   It also looks like the 'glamour' of jet setting off to sun to enjoy coaching in the tropics of a far flung nation will be hard pressed to compete with the party at the Stokes Bay event.  A Venetian Masked Ball what could possibly go wrong!