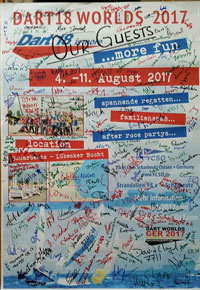 Following a very successful 2017 Dart  18 World Championships in Germany earlier this year  the ( IDA) International Dart Class committee have put forward event plans for the 2018 and 2019  world championships to ensure a Dart class motto " twice the fun" will ring true into the foreseeable future.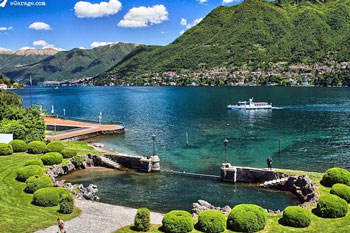 For 2018 you need to save the date of the next Dart 18 World championships held at Dervio,  Lake Como, Italy from the 21.-28. July 2018 – This stunning location will be a magnet for Dart sailors from all over Europe and well supported by both the organizing class associations of Italy and Switzerland.  More details and the championship website are to be released shortly but get the date in your diary and look out for further updates!
Looking even further ahead and afield the class will for the first time hold a Dart 18 World Championships in South East Asia.  The location is the  Royal Varuna Yacht Club Pattaya, Thailand with the dates from the 16-22nd of February 2019.  This world championships will also be preceded by a two day Thai open champs on the Tuesday/Wednesday (tbc) before the world championships event, so great location, great racing and two championships to take part in.
Currently plans are underway to arrange for containers to be shipped from the UK, Rotterdam, Genoa, Port  Elizabeth and Hong Kong.  This is one event not to be missed and local  Dart 18 sailor Gareth Owen and his organizing team are already busy in preparation for this event.
Windsport will be bring you up to date news as soon as we have it on both events so keep an eye on the Windsport website, through the IDA and your regional class association to make sure you have all the latest information on these exciting Dart 18 events.