Here we do our Worlds  round up now the Windsport support trailer and team have arrived back at  the Windsport base.  The trailer is being off loaded soon to be re-supplied with support for the UK  2017 Dart 18 national championships @ Dee SC .
The world championship races have been run the finishing places announced and a special congratulations goes to the top three teams from three countries , France Germany and the UK with Dave & Louise Roberts  crowned well deserved Dart 18 world Championships  after 20 years of chasing that ultimate prize.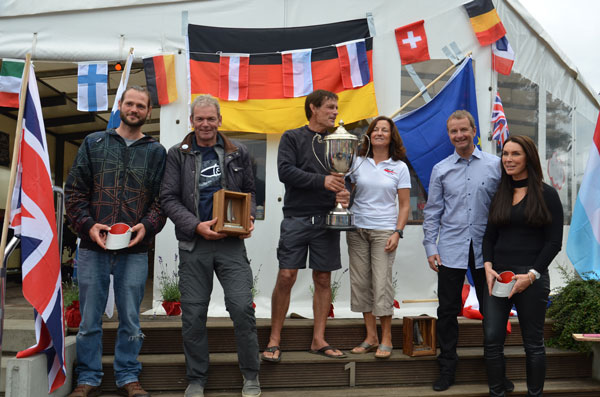 A special thx to all the volunteers of the Scharbeutz YC who worked tirelessly from early morning to late into the night/ early morning to keep the sailors  entertained while the on-water their race team managed the 11
race program.
With our round up we must mention that Dart sail number 8000 was on display. It was positive to hear there was a lot of talk about new boats, the family and the future of Dart sailing looks to be as strong as ever with promises of 'see you next year at the 2108 Dart 18 worlds @ Lake Como' to be hosted by the Italian Dart Class Association. More news to follow on that and other things discussed at the International Dart Class  AGM.
The Windsport event support team were kept busy  with hull repairs over the event , with their two loan hulls  already in use by day two!
The family of Dart is  as strong as ever with a new and growing  German Dart sailing family thx to the work of the local Dart sailing families .