Sleeping Terracotta Shrimpers
Private owner's Cornish Shrimpers are lined up in Windsport's undercover storage facility like Terracotta Soldiers or Sleeping Shrimpers – waiting patiently in preparation for the start of a the 2019  sailing season.  Windsport's outside storage facility has many more owners boats all  well wrapped up for the winter months until their owners start preparing them for relaunch at the start of the season.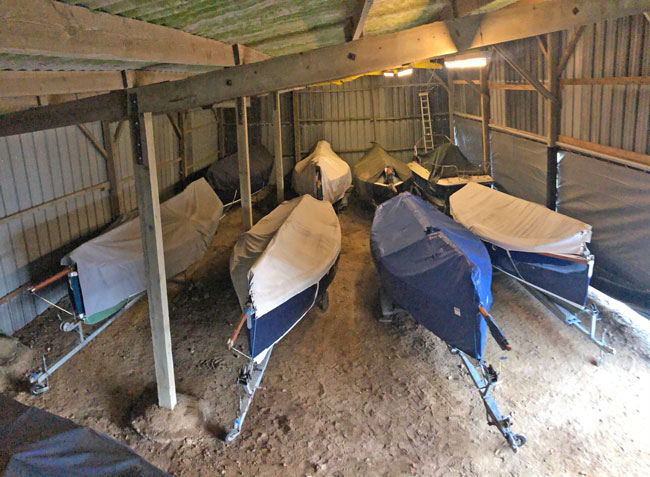 Over the next few month's  local Shrimper sailors will be sitting around  a warm fire drinking hot toddy's and watching the TV but don't forget the  Falmouth Shrimper Owners  social events taking place over the winter months, everyone welcome.
If you have not joined this group of very social sailors before join us by contacting:-
Steve Przybylski and 07460 531190 or jonnie@letcombe.co.uk