Thanks to our sponsors English Braids and White Formula  the Windsport Multihull Regatta Week got off to a flying start on day 3 with multihull foiling for those catamaran sailors enjoying the Windsport Multihull Week. White Formula are a UK leader in performance multihull manufacture  and work with  the Windsport team on various multihull projects.   English Braids are in the forefront of  marine ropes and line development and supply Windsport with all of their requirements.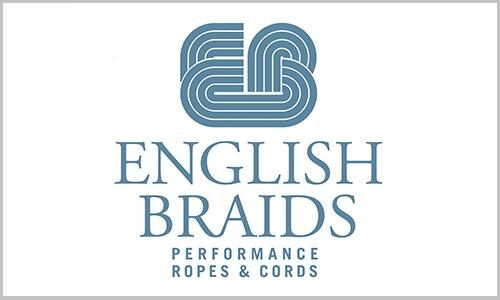 Tom Phipps, Windsport's head multihull foiling coach, made sure everyone keen to go flying  got their first taste  of whizzing across the water above the waves sailing either Windsport's F101 foiling  trimaran   or the  high performance foiling Flying Phantom Elite.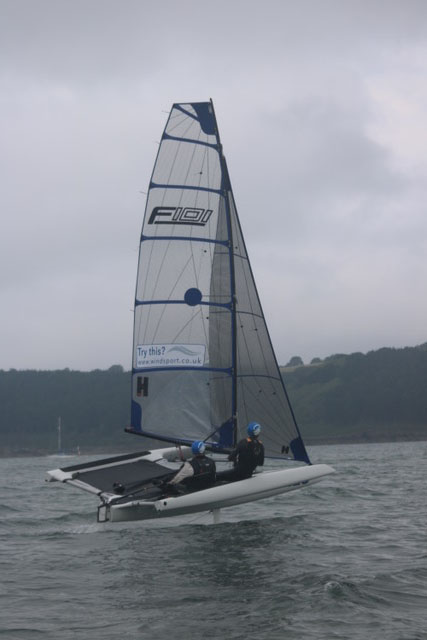 Whilst multihull foiling is not for everyone the experience ticked all the right boxes and brought a few of the sailors down to earth as to the skills involved in this new addition to multihull sailing.
A quote from just one of the sailing teams experiencing Windsport multihull foiling  for the first time .  "Very impressive both in the speed the tuition and the  multihull foiling craft Windsport has here at their Falmouth facility. If I ever  decide to take foiling further this is where I would come for the skills."
With Day 3 of the multihull regatta week over  everyone is looking forward to tomorrow.
Windsport and the sailors thank all the Multihull Regatta Sponsors