The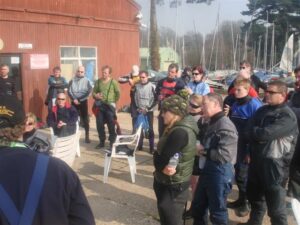 Windsport trailer support and technical team travelled to Netley SC on the Solent to support the annual Dart18 Class Teach-in. The objectives were  to  assist with improving racing skills, plus getting more Dart sailors into both club racing and expanding their horizons by taking part in open meeting. Brian Phipps also presented a valuable workshop on boat maintenance, answered a series of repair and replacement part questions and provide technical support to the class coaches.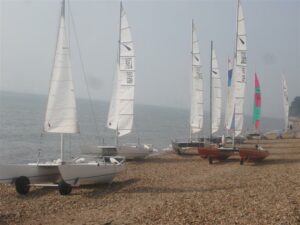 Dart 18 Grand Prix Series 2011 –  Parkstone Yacht Club
The teach-in was closely followed by the Parkstone Dart18 open meeting, where the Windsport trailer and support continued its support for the class to keep sailors on the water and boats in race condition.  21 Boats took to the water with 6 races completed.  Dan Norman and Mel Rogers put in a formidable performance taking wins in all their counting races with David Lloyd helming consistently into second place.  With the dart Worlds and European championships on the horizon – All the talk is about " the new boats" and with  a number sold to top sailors abroad the UK sailors do not want to miss out.
For more coaching support Contact the Windsport Team.