Clearly supporting the Worlds is a key priority for Windsport and as ever this gives you an idea of the commitment we put in to the Dart 18 Class.  We are almost fully loaded although trying to track down the final 'kitchen sink' means we will be heading off shortly to catch up with the crews and  boats that have already arrived at the location.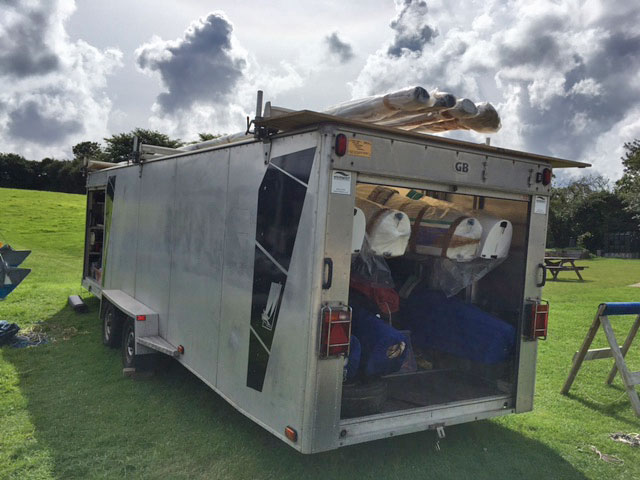 Dart 8000 is still in its wrapping ! but watch out for her on the water over the coming months. The boat is loaded and will be on display at the 2017 Dart 18 worlds in Germany  starting in the next few days.
You can try and twist  the new owners arm with a higher bid while she is on display  but  you will have to move fast!
There will only be ever one Dart 18 sail number 8000  and marks an era for the class which continues to offer some of the best production one design
sailing and racing on the water.