Windsport's replacement stainless steel centreboard for the Shrimper has been grabbing the attention of current Shrimper owners.  When your current galvanised centreboard starts to give you problems Windsport's replacement stainless-steel option may well be the way to go offering a smooth hoist / lower operation plus an end to future corrosion problems. Whilst the all-up weigh comparison is almost identical to a new galvanised centreboard the saving in maintenance  is significant. The current class racing rules stipulate the boat should be fitted with a galvanised centreboard so the stainless steel option is not suited to everyone  although a number of Shrimper fleets have adopted the option for club racing.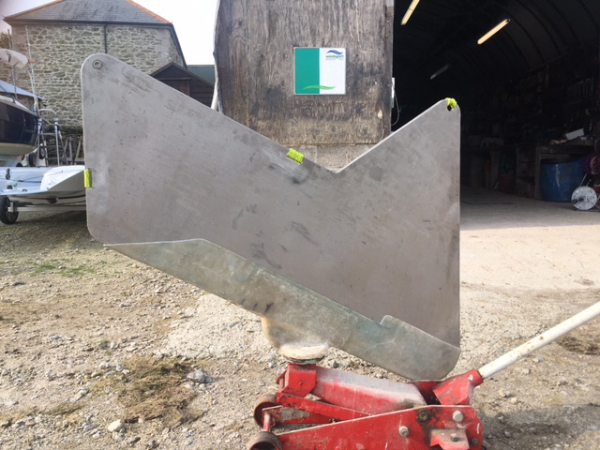 The Windsport team offer the full Shrimper Centreboard service of  removing your current  centreboard and refurbishing it or replacing it with a Windsport Stainless steel model, including new pivot bolt assembly and winch line.
Alternatively you can purchase this stainless steel item ready to fit and simply do the work yourself.
For more details and on this and the many other services and  Shrimper products including race winning sails developed in conjunction  with Hyde Sails  contact the Windsport team.
info@windsport.co.uk 01326 376191