Our catamaran support trailer got back to Windsport's base in Mylor early from last weekends Sprint 15 Sport Nationals.  This was thanks to the early morning race start at North Devon Yacht Club based at Instow.  Almost 40 boats competed at the event with an impressive number of youth sailors from NDYC and Plymouth RWYC.  Weather conditions were varied to suit all the Sport sailors racing singlehanded with the addition of jib and trapeze.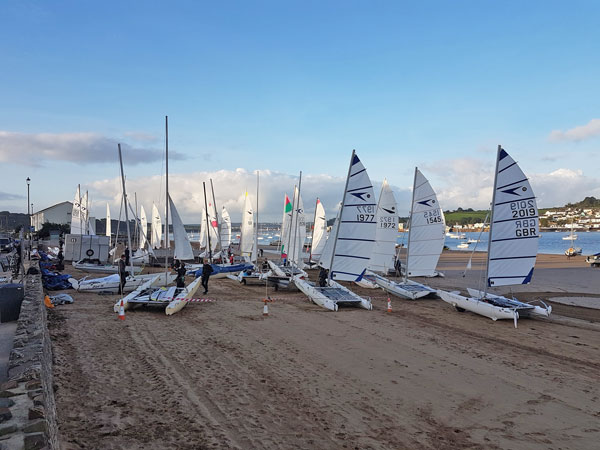 Race report here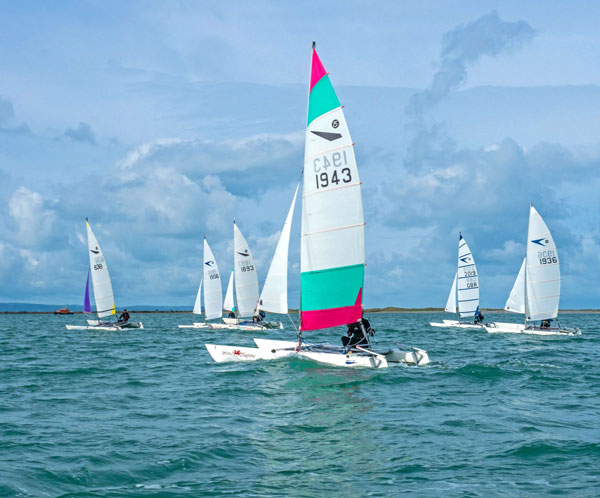 Full results here
The boat is equally suited to a wide range of crew weights and sizes. Much of the club racing results through the UK show that from teenagers to pensioners, women and men, skinnies and tubbies all are very competitive.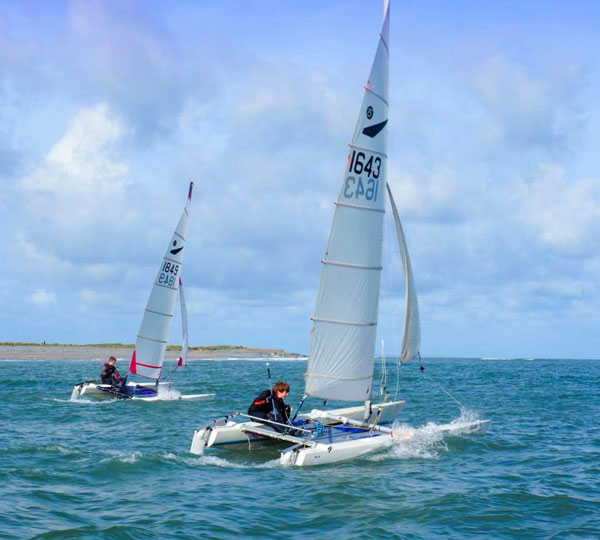 The Sprint 15 is one of the most versatile small catamarans on the market and  great to sail in all its various modes.  For young sailors (and come to that anyone else) on a limited budget the Sprint 15 provides all the challenges that club catamaran racing can throw at you.   There is also a very reasonable selection of second-hand boats at affordable prices  price.   Backing up these points is the wide variety of  Sprint 15 class open meeting events around the country every year with an active association.  All of these events offer SPORT (with jib and trapeze) and SPRINT 15(mainsail only) style racing with good fleet turnouts .
So if you want a great club catamaran to sail single handed with the option of Sport or Sprint 15 mode the Sprint 15 class is the place to get started.
Visit:-  www.sprint15.com
Windsport class support for info and spares / replacement parts contact us :- info@windsport.co.uk