Time for local Shrimper owners  to think about  pre-season launch boat jobs and particularly this consideration will include treatment of spars, the rudder and the washboard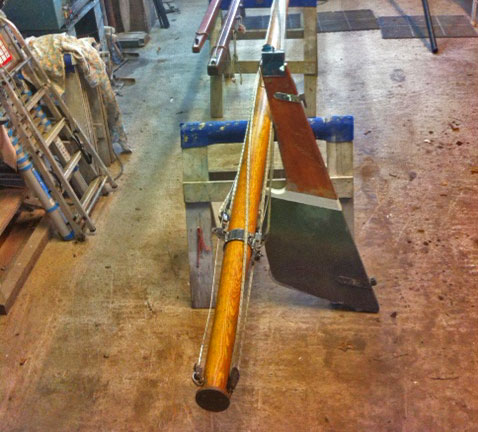 The Windsport workshop team has already been hard at work  on  customers boats in this case taking   spars and other varnished items in need of attention and turning them from (those pictured above) weathered to nice and shiny (check them out below).  A procedure that involves applying numerous layers of two-pack top quality varnish to the prepared surfaces and carefully sanded back between coats.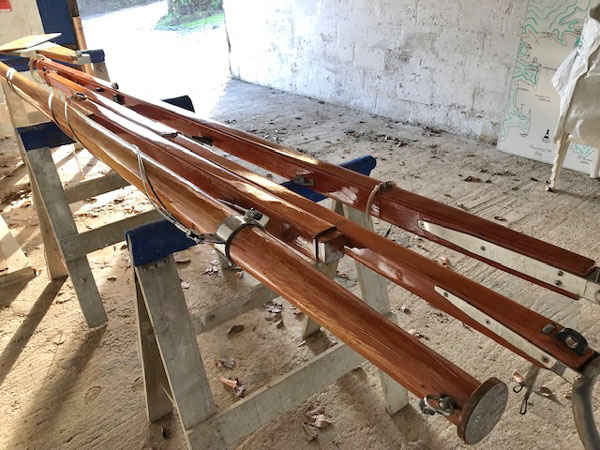 These spars are now ready for rigging and fitted out with a new set of Windsport specification running rigging and lines.
Two-pack  varnish is not the only choice for wood protection, but it is excellent at arriving at a the 'nice and shiny' finish and will do a great job protecting your wood.
Windsport is happy to apply whatever protective wood coating a customer requires and is happy to consult on the pros and cons of each with a clear idea of cost too. So please give the Windsport workshop team a call on 01326 376191 or email us to discuss your requirements.  This could even be the DIY option of renting some Windsport space and doing it yourself!