The  Falmouth Windsport Shrimper team has started 2019 at full speed and it looks like Shrimper sailors are primed to enjoy one of the best regional sailing seasons ever.
We have already started the season with a lot of interest and sales off our Second hand Shrimper Page.
Our Covered dry storage has a good selection of boats with various pre season lists of maintenance already being under taken by our team.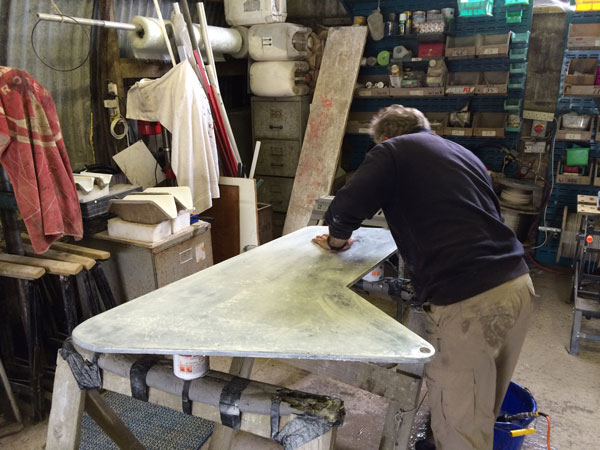 Local or visiting crews from far and wide are always welcome at Windsport Falmouth and our team will be on hand throughout the season to provide whatever support you may need. Rigging or setting up, launch and recovery, trailer storage, temporary mooring  during your visit and even a below the waterline pressure wash.
Looking forward to this season…
The Plymouth Shrimper International rally is already full booked with enthusiastic crews which is great news but a few days later the annual Falmouth Shrimper Rally  gets underway and a second opportunity to enjoy some great Shrimper sailing. The Windsport team will be hosting one of the  days social afternoon sessions and joining in as many of the day sails as possible.  If you wish to contact Windsport to store trailers, local advice or just a chat  give us a call.   Boats/Crews arriving early can  get a jump start by spending time exploring the creeks, rivers and eating houses around the harbour and estuary even before the Falmouth Rally kicks off.
With all the village regattas around Falmouth this the summer and Falmouth Week in August  there will be ample opportunity to have some fun harbour racing and for those who want to potter trips along the coast east or west searching out hideaway coves in secluded bays is just as exciting  when the wind is in the right direction.
Roll on the 2019 Shrimper sailing season we look forward to meeting you all on or off the water.
Brian /Cookie and the Windsport team