Great little Shrimper for sale "Winnie" SN. 736  – Customers Boat
Shrimper Winnie  is a Mk 2 outboard version. Blue hull, cream deck, tan sails
The boat is little used  and in very clean condition winter stored undercover.
Inventory includes:-
1)      Almost new beach launch and recover trailer
2)      5.hp Marina outboard
3)      Winter boat and spar cover
4)      Anchor and warp.
5)      Copper-coat antifouling
6)      Stainless steel  fittings
Great boat  and well worth viewing  as a  perfect family  small keel boat with a traditional look.
Viewing available at Windsport Falmouth  boat storage
Sale price £12,500 ono.
There are many Shrimpers actively racing and socially sailing in Falmouth Harbour  with Mylor Yacht Club and St Mawes having active  fleets as well as a busy social media Facebook page too.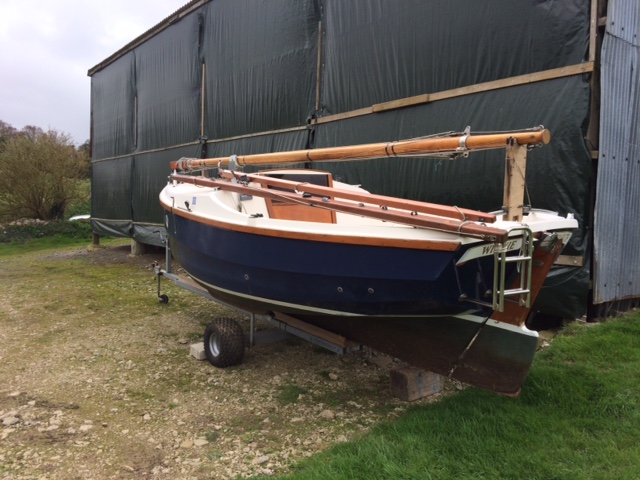 Contact the Windsport Team for more details / viewings.