In this years Falmouth Classics regatta many from the Falmouth Shrimper fleet plan on being out in force.  Clearly we are hoping that the Windsport's own Ysella will be joining in some of the racing and other festivities although this does rely on the crew being able to get on top of all of their current work load!!!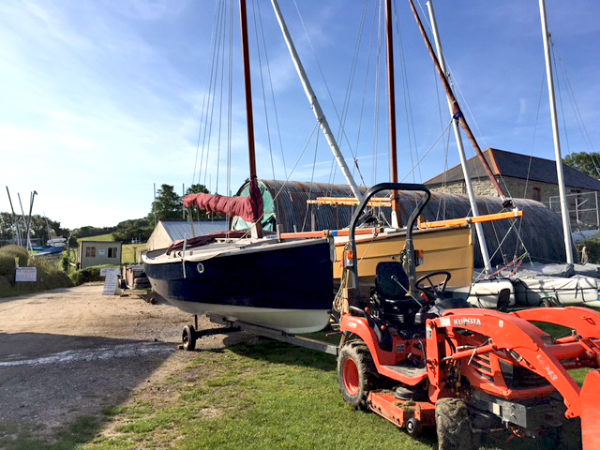 One of the heavy workloads currently is the fact that our Shrimper repair and servicing base is busy and
getting more busy all the time . Whilst we like to work on our favourite gaff rigged keel boat Windsport often carry our repairs any small boats on a trailer .
These two Shrimpers are planning to be back in the water very soon , it is just a question of  who will be first!
For winter and summer storage, mid season pull out, repairs and servicing of small boats contact the Windsport Falmouth Team.
For more info on this weekends festival of classic sailing boats check out the website:
http://www.falmouthclassics.org.uk/