Windsport / Shrimper 19 Hyde Sails SPECIAL – Race / Cruising sails 2019/20 winter offer
Cornish Shrimper sailing is about enjoying cruising and racing. With the  2019 season winding down many of us will be tucking our boat up for the winter and making a list of jobs to do before re-launch  next season . Windsport  continues  to work closely with Hyde Sails to deliver class sails that meet the needs of  both class racer and class cruisers. The materials used are of the best quality, the sail profile optimised to deliver the most efficient return on performance and durability.
Once again Windsport has negotiated a limited number of Shrimper 19 Hyde Sails  2019/20 special pre-season sails packages available to any Shrimper 19 boat owner considering a new mainsail / jib or both for the 2020 sailing season.
The end of season retail price has been fixed  plus a discount added for sails ordered now for delivery via Windsport  for the start of the 2020 sailing season.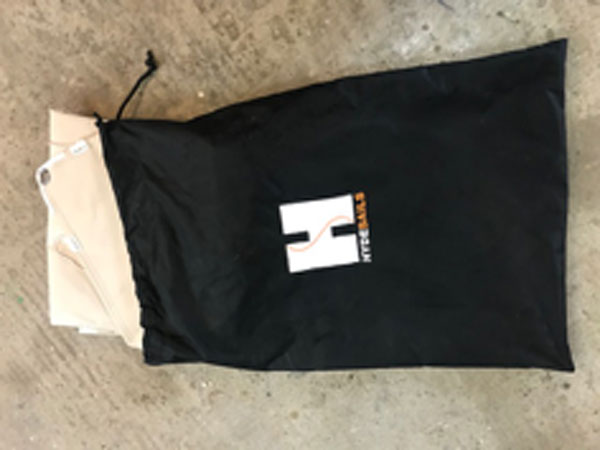 The order cut-off date for this limited number of special price sails is 15th November 2019. Placing your order early recommended.
Order now before the 2020 price increases  plus take advantage of the added winter discount.
The Windsport / HydeSails 2019/20 Shrimper 19  New sail specification.
Gaff mainsail, 2 x reefs, cross cut construction, class insignia, sail numbers and sail bag.
Furling Jib, cross cut construction, sail bag .
Sail material, 5.53oz HM Challenger woven polyester cloth.
Prices quoted are ex vat and UK shipping.
Option 1 Current 2019 price. NOTE price subject to change 1st Jan 2020
Prices ex vat
Fixed retail price :- Mainsail £515      Jib £295
Optional  sacrificial jib leach £90
Availability ex Windsport  6-8 weeks ( from order confirmation)
Payment  with order.
Option 2  limited winter special 2019/2020 discount.
Prices ex vat
Offer ONLY available on orders placed before 15th November 2019
Mainsail £463.50      Jib £265.50
Optional sacrificial jib leach £81.00
Availability ex Windsport 1st April  2020
Payment  50% with order, balance payment on 1st April 2020.
For further details or to discuss any details contact Windsport 01326 376191 , info@windsport.co.uk