Polished Shrimpers bring out the best in your sailing and makes your boat look good on the water.  Make sure you shine up your Shrimper this winter.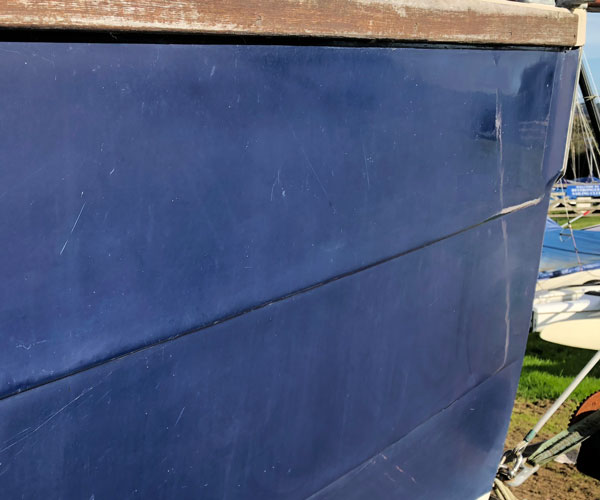 If your Shrimper topsides are looking a bit chalky (blooming) and you wish to bring back that sheen the Windsport workshop team have the equipment to do just the perfect shine up for you.  Seasonal attention to the hull topsides and application of a specialist UV protection polish  keeps blooming at bay and your boat looking as pretty as a picture.
Shrimper Winnie, (recently sold through Windsport's second hand Shrimper page), was looking a bit dull above the waterline but with a some attention from the Windsport team you could see your face in her hull side ( in this case the beautiful October half term weather and "Casa Windsport'))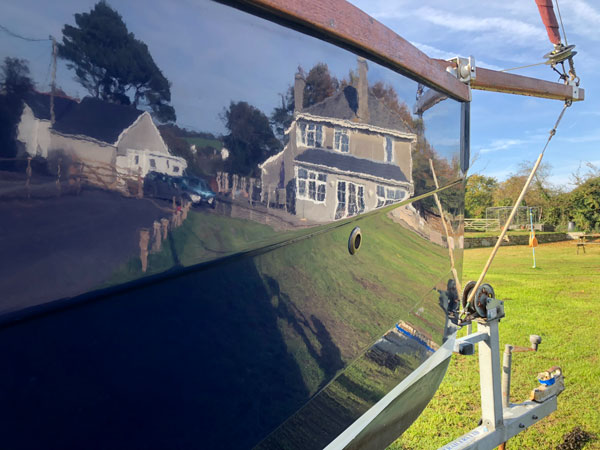 Windsport  can provide the products to do the job yourself or you can request a quote from the Windsport team to do it for you.
Contact the Windsport workshop team. 01326 376191 info@windsport.co.uk