New Dart 18 and sprint 15 production and replacement parts supply rely on a continuous  feed of raw materials, like this shipment of aluminium section, to Windsport and our appointed suppliers.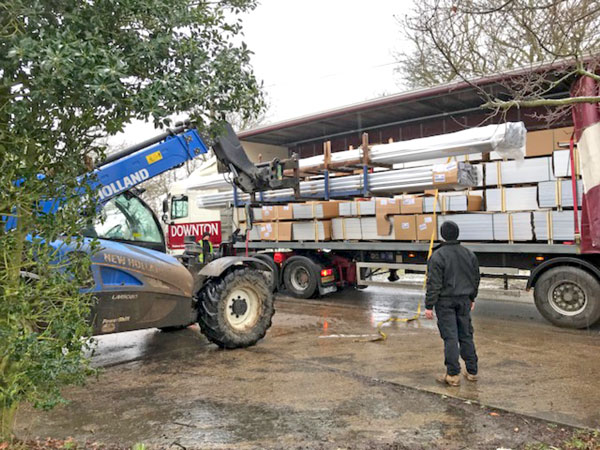 Here the latest delivery of Dart 18 and Sprint 15 mast sections are being off loaded in preparation for checking of specification  before storage and future fitting out. Mast and beam sections, trampoline and traveller track are all extruded sections that  are manufactured using powerful presses from billets of aluminium. Tooling and set up  demands minimum extrusion runs which are then held in stock by Windsport for further processing, fitting out and anodising  before they are ready for the customer to purchase.
With the 2018 season about to get underway Windsport are ensuring  their online Catparts catamaran shop www.windsport.co.uk/catparts-shop/ is well stocked to keep catamaran sailors on the water.
You can always contact the Windsport team for catamaran technical support, new and used catamaran sales, training and coaching.