The RYA 49er and 49er FX Development squads are basing their Training for their Worlds at Windsport. Ben Rhodes who has an enviable skiff championship pedigree is the squad coach commented that Windsport offers the perfect combination of location and facilities to coach the squad with an absolute minimum of fuss and distraction allowing them to concentrate on the sailing
The sailing conditions on offer around Falmouth, Cornwall give the squad some ideal training in tidal estuary sailing to help in their preparation for the World Championships in Santander in September.
Living locally, squad member Jack Hawkins fresh back from his podium place at the youth worlds,  aka. Team kernow,  has been helping out on shore with the rest of his training partners off the water keeping all parties entertained and a roof over their heads.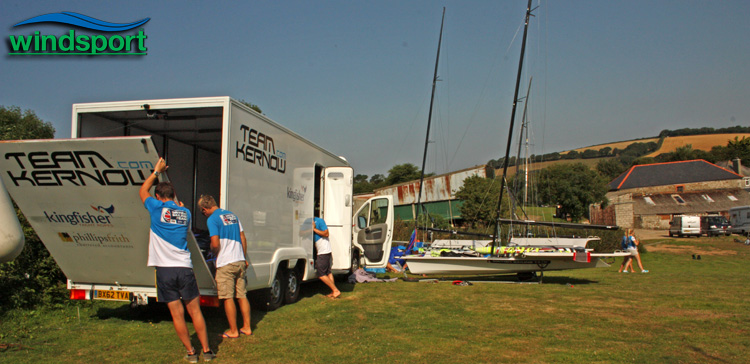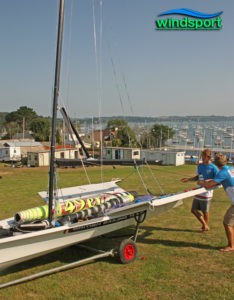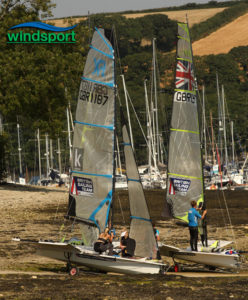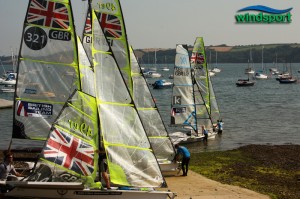 For more info on the  49er class: http://49er.org
More info on the RYA Sailing Team