Windsport assisted many sailors by arranging to deliver a range of spares and replacement items to the UKIDA  sailors before the sailing took place through our local sailors Dan and Amy Teubert represented Restronguet Sailing Club.  Once again huge thanks to Runswick Bay for holding a weekend of great racing in the UKIDA 2017 GP3 and a great result for Dan and Amy after their lengthy travels to get there too!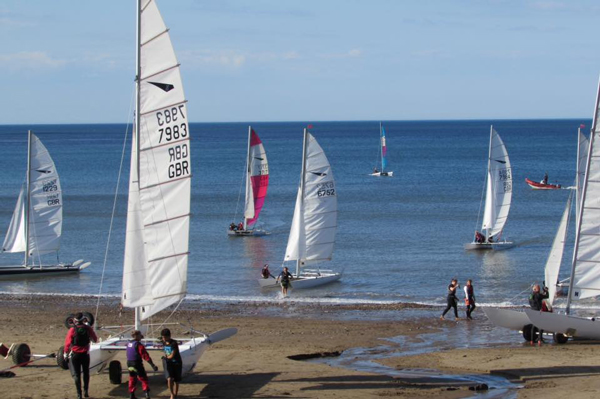 Results were as follows.
Main event:
1st David Lloyd & Jojo Trafford
2nd Dan & Amy Teubert
3rd Dan Norman & Alisha Monkman
Handicap:
1st Jason Hackett & Drew Young
2nd Darren & TA Wood
3rd Jay Round & Sara Stones
Special Congrats to Jay Round & Sara Stones who also took the newly restored Early Summer Trophy. The trophy is awarded for leading the GP series after the first 3 events.