After weeks of intense negotiation Rocky and Windsport have reached a hard earned and satisfactory agreement to all parties.  'Nestgate  has been avoided! With the growth of the Windsport Team's population at stake and without it being to the detriment of the day to day operations of the busy Cat Parts distribution hub the impasse over the 'location of the nest' has been overcome.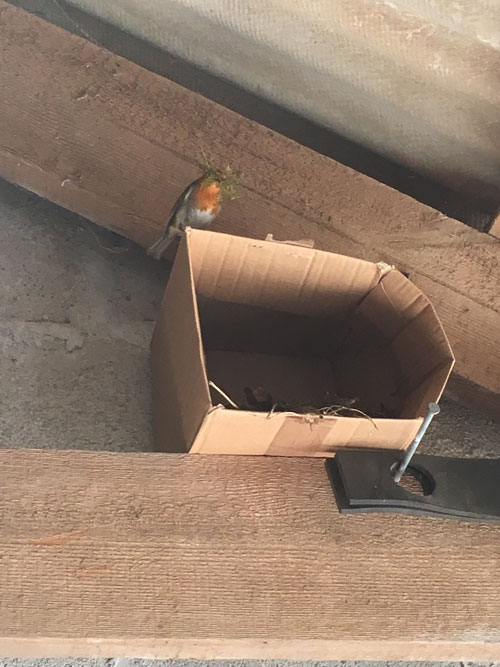 With his partner "Mrs Rocky' a suitable compromise was reached and they are now firmly settling in and building work is reaching fever pitch… Now, thankfully for the operations team, no longer are the storage bins around part number 02020 (or hull pintle to you and I) going to be the location of this years nest.   A suitable cardboard box positioned in a supervisory location of all spares and the packaging area was an acceptable compromise for all parties and the nest building is now progressing in earnest.
We will keep you posted as to how Rocky the Robin and 'nestgate' progress….