The relaunch of the Restronguet SC Oyster committee boat is a sure sign that spring is on its way  and club racing is about to start.  The tricky launching manoeuvre  is carried out annually by the team of Tom Laity the local farmer and Brian and Tom Phipps from the Windsport Watersports Centre,  Churchtown Farm Mylor Harbour.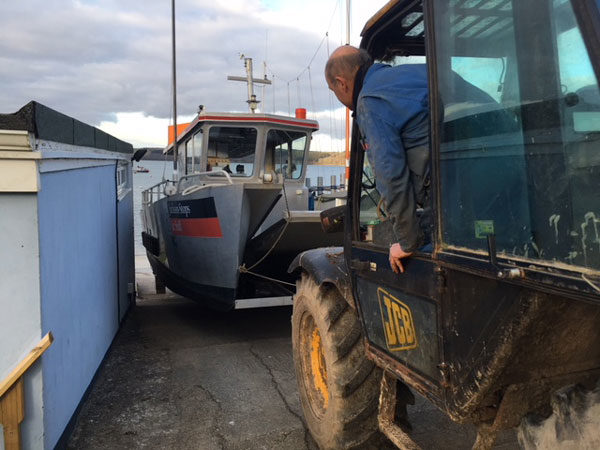 It is always a tight squeeze with only inches to spare on either side of the slipway but with some careful tractor driving some clearly worded instruction from the team positioned on either side  Oyster is safely launched and ready to go.
RSC club racing takes place on  Sunday and Wednesday  evenings during the season.