Luke from Malawi gets possibly the best work experience ever
Windsport recently hosted a young sailors visit from Malawi  at the Windsport Falmouth  Centre.
Luke family live and work in Malawi , but visit their family in the UK each year.   Following the Windsport catamaran coaching session in Malawi earlier in the year Luke  was keen to find out what else Windsport did when we are not away coaching . During Luke's short visit he got involved in all aspects of the business, manufacturing  catamaran parts, carrying out facility maintenance,  launching and recovering boats,  local club racing and an opportunity to just enjoy the great sailing around Falmouth Harbour.   Luke also managed to get some sailing experience out with Tom Phipps who was down at Windsport in between his British Olympic Training sessions.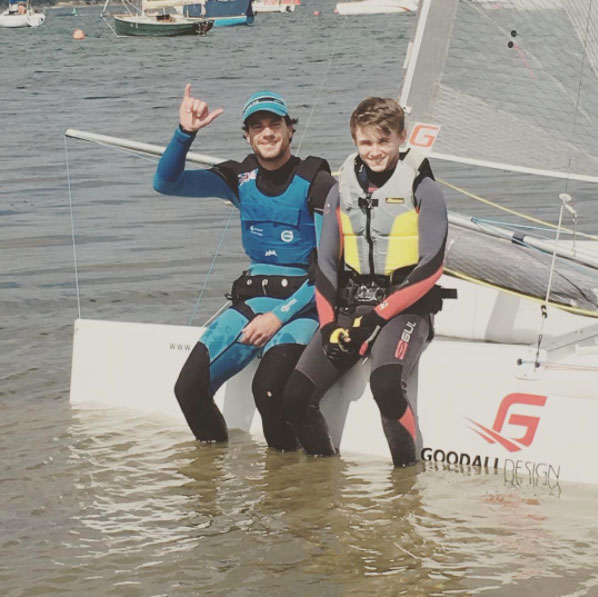 Who knows , you might see Luke in the future at one of the major Dart  Catamaran events!
Thank you Luke, we hope you enjoyed yourself and keep practising.
Brian /Cookie and the Windsport team